Wine Australia 2018 Science and Innovation Award
Department Research Officer Monica Kehoe has been awarded the 2018 Science and Innovation Award for Young People in Agriculture, Fisheries and Forestry in the category sponsored by Wine Australia.
This award provides funding for a one year project, where Monica will be investigating the genetic diversity of Grapevine leafroll-associated viruses 1&3 (GLRV1&3) in Western Australia.
Monica has been a part of the plant virology group at the department since joining the Department of Agriculture in 2005, completing her honors and PhD in plant virology along the way.
In addition to research of plant viruses, Monica also works in the department's Diagnostic Laboratory Service in molecular plant pathology.
GLRV1&3 are the primary virus diseases of concern for grape growers in Australia, however very little is known about the diversity of these viruses in Australian vineyards.
Monica's plan is to investigate the diversity, and then use the information to develop an in-field diagnostic test using loop mediated isothermal amplification-polymerase chain reaction (LAMP-PCR).
This method has the potential to give a result in as little as 30 minutes in the field. The data generated will also be used to help refine current diagnostic primers for these viruses, to increase the confidence and accuracy of the testing.
These viruses can cause reduced fruit quality and yield (reported losses of 10-70%), and a survey of 218 grapevine samples across Australia found 13% infected with GLRV1 and 14% infected with GLRV3. It is also reasonably common for a vine to be infected with both viruses.
Having accurate and fast diagnostics to determine the virus status of any given vine will help to maintain the overall health of a vineyard by allowing infected vines to be identified and removed, preventing the spread of disease to nearby healthy vines.
GLRV1&3 are also transmitted via grafting, and the improved diagnostics could boost grafting success by ensuring only healthy cuttings are used in the process.
Monica has now started to collect the samples required to assess the diversity of the viruses present in Western Australia.
Further updates to the project will be provided through future editions of the newsletter.
For more information contact Monica Kehoe, Research Officer on +61(0)8 9368 3690
The influence of leafroll virus on Houghton clones of Cabernet Sauvignon
Using the Houghton Clones, Western Australia's own Cabernet Sauvignon grapevine selection, UWA Masters student Haakon Nielssen sought to determine whether the presence of grapevine leafroll associated virus (GLRaV) contributes to the expression of traits beneficial to wine making.
A reverse transcription-polymerase chain reaction (RT-PCR) survey of four highly rated Houghton clones located at two Western Australian vineyards found leafroll virus 5 or 9 in all clones in both vineyards.
A comparison between leafroll infected and uninfected vines of wine making traits found no significant differences.
The comparison of wine making traits suggests that the presence of leafroll virus is not harming grape production. Indeed, the study postulates that leafroll may contribute to expression of beneficial wine making traits in the Houghton clones.
Houghton clones
The original Cabernet Sauvignon vines that became the Houghton clones were introduced to Western Australia between 1836 and 1895, most likely from South Africa.
In the 1930s the Houghton Vineyard took cuttings from old bush vines in Middle Swan to establish a 1.6 hectare planting known as the 'Houghton Cabernet block'. Although the vigour, yield and wine making qualities varied across the Houghton Cabernet block, legendary Houghton winemaker Jack Mann was firmly of the view that grapes from the block could be used to make outstanding wines.
In the 1960s, a small clonal selection program of Cabernet Sauvignon was established by the Department of Agriculture in partnership with the Houghton Winery.
Through several years of evaluation, a refined group of these 21 'Houghton clones' were selected and planted in "foundation blocks" at Moondah Brook Vineyard in Gingin in 1970 and subsequently at Westfield Vineyard in Frankland River in 1973 using cuttings from Gingin.
These clones were the basis of expansion of the Cabernet Sauvignon plantings into the Great Southern and Margaret River regions in the late 1960s and 1970s.
However, from 1976 to the late 1990s, the Houghton Clones became neglected as imported clones, primarily South Australian selection SA126, became favoured. 
In the late 1990s at the request of the Western Australian wine industry, the department re-established research into the viticultural and wine quality traits of several of the Houghton clones. This research focused on the Westfield foundation block in Frankland River.
As a result of favourable comparisons with imported clones in blind sensory tastings, the industry has once again become interested in the Houghton clones for future plantings and re-plantings.
Study results
As predicted, leafroll virus was found in clones 9 and 20 in the Gingin Houghton clone foundation block.
Despite leafroll symptoms being selected out of the Westfield Houghton foundation block, the study found that the leafroll virus still persists in at least a few vines.
Also, although clones 5 and 19 do not express leafroll symptoms, they were found to contain leafroll virus -5 nonetheless.
Table 1: Summary of Grapevine Leafroll Virus type 5 or 9 detected in Western Australian Houghton clones

Gingin

Houghton clone foundation block

Westfield 

Houghton clone foundation block

Clone 9

GLRaV-9 in 4 out of 5 vines tested

Clone 9-7
GLRaV-9 in 4 out of 5 vines tested
Clone 20
GLRaV-9 in 4 out of 5 vines tested

Clone 20-4

GLRaV-5 in 1 out of 5 vines tested

 

Clone 5
GLRaV-5 in 1 out of 5 vines tested

Clone 5-7

GLRaV-5 in 1 out of 5 vines tested
Clone 19
GLRaV-5 in 1 out of 5 vines tested
 
 
Comparing wine making traits of grapes from leafroll virus infected and uninfected vines found that there were no statistical differences between them.
 
Table 2: Comparison of wine making traits at harvest with and without detectable Grapevine Leafroll Virus type 5 or 9 in Western Australian Houghton clones. The p values indicate that there is no statistical difference between the leafroll virus positive and negative wine making traits.
 
Positive for  GLRaV 5 and/or 9
Negative for GLRaV 5 and/or 9
p

Mean berry weight (g)

 

1.4
1.3
0.66

Mean Brix°

20.0
19.3
0.77

Mean titratable acidity (g/L)

8.6
9.7
0.15

Mean total anthocyanins (ug/ml)

152.6
160.4
0.37
Conclusions
Leafroll virus 5 or 9 can be found in all of the Houghton clones, even clones that were thought to be leafroll virus free due to lack of expression of leafroll disease.
Comparison of wine making traits in leafroll virus positive vines and negative vines found no significant differences.
Given that the clones sampled represent the top wine making Houghton clones, it can be assumed that the presence of leafroll virus does not negatively impact on the vine's wine making potential and it may be possible that leafroll viruses contribute to them.
For more information email Haakon Nielssen.
Timeline and distribution of Chardonnay clone 'Gingin'
Arguably the most important clone of Chardonnay in Western Australia is what has become known as the Gingin clone (accession number IW576002).
Many acknowledge the unique attributes of this clone to being a key component to the success of the Margaret River region as a recognised and respected producer of some of Australia's best Chardonnays.
Typified by its low yields, challenges in achieving ideal fruit set, hen and chicken (millerandage), loose and small bunches and powerfully rich wines with fine acid structure resulting in wines of both power and elegance.
The origins of this particular clone has been somewhat shrouded in mysticism with many local producers having their own beliefs on the source of this clone. In fact one of the most common questions DPIRD researchers have been asked is to explain the origins and early distribution of this important and uniquely Western Australian clone of Chardonnay.
Where time permitted, Research Officer Richard Fennessy has been interviewing senior industry members, corresponding with international grapevine improvement organisations and scouring through department and State archives collecting information that provides evidence to the origins of this important clone and its early distribution throughout the State.
To understand the origins of the Gingin clone we must first gain insight into the history of Chardonnay in California. The follow timeline attempts to set the background of key events in California involving Chardonnay (italics) before leading into the events in WA and Australia.
Timeline
1882

Charles Wetmore imports Chardonnay budwood from Meursault in Burgundy, plants La Cresta Blanca in Livermore Valley Ca. and distributes material to local growers (Sweet 2007)
Theodore Gier plants Chardonnay on his Pleasanton vineyard 'Gier Vineyard' using this same budwood (Sweet 2007).

1883

 

The Gier Vineyard becomes the primary source used by Ernest Wente to establish the Wente Livermore vineyard (Sweet 2007).

1896

Paul Masson imports Chardonnay from Burgundy for his La Cresta vineyard in the Santa Cruz Mountains (Sweet 2007).

1912

Carl Wente (Ernest's father) imports Chardonnay from the University of Montpellier for the Wente Livermore vineyard (Sweet 2007).

1920 – 1933

Prohibition has a significant impact on the American wine industry.
At the end of prohibition only the Wente Livermore vineyard and La Cresta Santa Cruz vineyard remain with commercial potential (Sweet 2007).

Post 1945

Around WWII, the University of California recommended Chardonnay as a variety for producing white table wines however the variety at this time was typified by low yields and virus symptoms.
Many plantings were mislabelled as Pinot Chardonnay (Sweet 2007).

1948

Fred and Eleanor McCrea collect budwood from the Wente Livermore vineyard to plant Stony Hill vineyard in the Napa Valley (Sweet 2007).

1951 or 1952

Louis Martini, Jr uses wood from Stony Hill vineyard to plant the Stanly Lane vineyard in Carneros (Sweet 2007).

1950s & 1960s

Dr Harold P Olmo conducts clonal selection at Stanley Lane vineyard in Carneros and the University of California's Oakville vineyard.
Goals of this project were to increase yield, eliminate shot berry formation and remove virus.
The selections made on these two sites by Olmo were then given heat treatments to remove virus by Dr Austin Goheen (Foundation Plant Services) who had developed the technique at this time (Sweet 2007).

Feb – Oct 1955

Dr Harold P Olmo, Professor of Viticulture at the University of California, Davis (UCD), travels to Western Australia and conducts a comprehensive 'Survey of the Grape Industry in Western Australia'.

1956

Department of Agriculture, Western Australia submits order to the University of California for cuttings of seven varieties, including Pinot Chardonnay (3 December 1956).
Chardonnay clones held within the University of California's foundation vineyard at this time are the Meursault material (known at one time as Chardonnay-2), two clones from Alsace (Chardonnay 430 and 439) and Chardonnay-1, one of oldest Chardonnay clones in California which was sourced from Department of Viticulture and Enology's vineyard on the UC campus and pre-dates Olmo's work. Records of the source of this clone are absent but this clone was widely used to supply orders and was possibly used to supply the Western Australian order (N Sweet 2017, pers. comm. 31 May).

1957

12 cuttings of Delight, Perlette, Scarlet and 1613 rootstock ; and 24 cuttings of Emperor, French Colombard and Pinot Chardonnay received by the Department of Agriculture in Western Australia from UCD via air freight (6 February 1957).

1958

Foundation Plant Material Services (FPMS) becomes an official organisation on 1 July 1958, later to become Foundation Plant Services (FPS) on 1 June 2003 (N Sweet 2018, pers. comm. 25 April).

1961

After a period in quarantine, Pinot Chardonnay is planted at the Department of Agriculture's Swan Valley Research Station.
The vines struggle to establish and are very weak (I Cameron 2017, pers. comm. 11 May).

1964

Olmo's selected Chardonnay clones are planted at the Foundation Plant Services (FPS) foundation vineyard. Olmo's selection criteria excluded vines displaying virus symptoms or low yields (Sweet 2007).
As of 29 May 1964 the Department of Agriculture listed Chardonnay (IW576002) as available to industry (J Elliott 1992, pers. comm. 9 April).

1965

15 cuttings of Pinot Chardonnay were taken from the Swan Valley Research Station and planted at Belhus Estate Vineyard owned by John Barrett-Lennard (J Barrett-Lennard 2018, pers. comm. 10 April).
The vines performed strongly in the rich loamy soil (I Cameron 2017, pers. comm. 11 May).

1969

CSIRO (Merbein, Vic) release Chardonnay clones Mendoza (IC688025, FVC2V16/CX/UCD) and O.F. (IC688026, FVF1V3/CX/UCD) from quarantine, these clones were imported directly from University of California, Davis (UCD).

1970

Cuttings of Pinot Chardonnay were taken from Belhus Estate and planted at Moondah Brook Vineyard (formerly Valencia Wines), in the locality of Gingin.
During this time the department would source propagation material from other properties as demand far outstripped supply from the departments own vines (Jamieson 1977).

1972

Californian Chardonnay clones 1 (I10V1, accession #IC698127), 3 (I10V3, accession #IC698128), 5 (I10V5, accession #IC698129) and 7 (G9V7, accession #IC698130) imported into WA from the CSIRO collection at Merbein (J Elliott 1992, pers. comm. 9 April).

1974

Bob Cartwright makes the first believed vintage of Chardonnay for Valencia Wines. The grapes were obtained from the Gingin vines and processed at Valencia Wines in Caversham.
"The first vintage was small and fermented in a painted 44 gallon (imp) drum. In those days in the Swan Valley there were no small stainless steel containers or barriques and no refrigeration". (B Cartwright 2017, pers. comm. 29 August).

1976

Department of Agriculture supplies Gingin cuttings to Rob Sippe in the Great Southern. Also a consignment was delivered to property referenced only as 'Stewart'.
Material supplied to Leeuwin Estate are believed to be cuttings taken from Moondah Brook Vineyard (J Brocksopp 2018, pers. comm. 3 April).
Cuttings taken from Belhus Estate to plant at Ashbrook (T Devitt 2017, pers. comm. 17 October).
Moss Wood was also supplied with Chardonnay directly from the department (B Pannell 2018, pers. comm. 24 April) as was Cullens (V Cullen 2018, pers. comm. 15 May).
Testimony shows that there was potentially Chenin Blanc mixed up with these Chardonnay cuttings for the early orders (B Pannell 2018, pers. comm. 24 April) but this was a common occurrence at the time as Chenin Blanc was widely planted around the state (T Devitt 2018, pers. comm. 9 June) .

1978

Department of Agriculture supplies Gingin cuttings to Westfield vineyard in Frankland, Sippe (Great Southern), Yates (Wanneroo) and Vignacourt (now known as Jane Brook Estate, Swan Valley).

1979

Department of Agriculture supplies Gingin cuttings to Yates, a small vineyard in Wanneroo which has since been removed.
Leeuwin picks their first Chardonnay crop, the wines is used as a sparkling base (J Brocksopp 2018, pers. comm. 3 April).

1980

Leeuwin harvests Chardonnay which goes to produce their first varietal Chardonnay table wine (J Brocksopp 2018, pers. comm. 3 April).

1981 - 1982

John Brocksopp, vineyard manager at Leeuwin Estate identified vines that had the best fruit set from the Leeuwin Gingin block and takes cuttings to supply Pemberton vineyard, Smithbrook (J Brocksopp 2018, pers. comm. 3 April).

1987

Department of Agriculture supplies Gingin cuttings to Karri Gold Vineyard (Mountford, A.) in Pemberton which is now known as Mountford Wines.

1988

The 15 vines of Chardonnay at Belhus Estate are removed as the property is sold and subdivided (J Barrett-Lennard 2018, pers. comm. 10 April).

1993 - 1994

Department of Agriculture takes cuttings from the Chardonnay (Gingin clone) vines at the Swan Valley Research Station to plant 20 vines at the Harvey Agriculture College farm site, formerly known as the Wokalup Research Station (C Gordon 2018, pers. comm. 12 April).

2017

Sampling of mature and early generation Gingin Chardonnay vines from six vineyards (Gingin, Geographe, Margaret River and Mount Barker) supports the anecdotal view that Grapevine Leafroll Associated Virus 1 is indicative to the Gingin clone.
For more information contact Richard Fennessy on +61 (0)8 9780 6219.
Acknowledgements
Colin Gordon (DPIRD), Ian Cameron, Jim Campbell-Clause (AHA Viticulture), Cheryl Rogers, David Winstanley (Leeuwin Estate), John Brocksopp, Bob Cartwright, Nancy Sweet (FPS), Carole Lamb (FPS), John Barret-Lennard, John Elliott, Tony Devitt and Dorham Mann.
References
Sweet, N 2007, 'Chardonnay history and selections at FPS', Foundation Plant Services Grape Program Newsletter, November 2007, viewed 5 June 2017, http://fpms.ucdavis.edu/WebSitePDFs/Newsletters&Publications/GrapeNewsle...
Jamieson, W R 1977, 'Improved planting material', in Viticulture Principles and Practice, Western Australian Department of Agriculture – University of Western Australia Extension Service.
Clone forum summary
Department Research Officer Richard Fennessy and Development Officer Diana Fisher presented information on the availability and attributes of clones of Chardonnay, Cabernet Sauvignon, Merlot, Shiraz and Tempranillo at a forum attended by about 50 industry members in Margaret River on 13 June.
The forum was borne from an industry desire to gain a better understanding of what clones are available in the various public and private collections in Western Australia.
In conjunction with the forum, the department released the booklet 'A review of five wine grape variety clones in Western Australia'. The booklet lists and categorises the availability of close to 200 clones and provides comment on their origins.
This resource provides the WA wine industry with a reference to the diversity and availability of Chardonnay, Cabernet Sauvignon, Merlot, Shiraz and Tempranillo clones. It also provides information on the processes involved in importing grapevine material into WA and the contact details of vine improvement bodies and nurseries across Australia.
During the forum, key viticultural and wine quality performance aspects of 92 separate clones were presented. This information was derived from a literature review of international and Australian published material.
Complementing the technical information was a discussion session for each of the five varieties:
Chardonnay
Discussions on Chardonnay clones highlighted the importance and significance of the WA Gingin clone.
Management points concerning this clone included avoiding excessive sunlight exposure due to increases in undesirable phenolics and also the challenges of exposed sites that may impact on fruitfulness and consequently commercially viable yields. 
It was also noted in the discussions that ideally growers should have diversity within their clonal plantings of Chardonnay so to offer blending options to the winemaker; some believed the power of Gingin blends well with some of the more elegant producing clones.
Tempranillo
Tempranillo is a relatively new variety for WA and as plantings increase and vines mature so does the understanding of the performance of the clones currently available.
The panel discussed the potential of certain clones to suit rose wine styles compared to medium bodied reds.
A general point was raised about the challenges of growing Tempranillo, which is typified by large canopies and large bunches, and in regions that have humidity conducive to bunch rot occurrence.
Overall the panel was excited to follow the developments of these clones as the vines mature across the regions.
Cabernet
When the topic of Cabernet clones arose, the importance of the Houghton selection and the Roche series of clones were noted.
The panel shared their respective experiences working with various clones and all agreed that those clones originally selected from the Houghton vineyard in the Swan Valley produce a distinct and superior wine when grown in the right site.
It was recommended that those with a planting of the Houghton selection to inspect their blocks for underperforming vines and to consider replacing them as some plantings can be variable in their ability to yield.
Merlot
Much of the Merlot discussion revolved around the issues with the variety and how it tends to be planted in more clay dominate soils in Bordeaux, and that French producers take great care in pairing a variety to a soil type which is somewhat different to the general approach we take in Australia.
There was also the topic of rootstocks brought into the discussion and how this should be considered for new plantings of Merlot.
Shiraz
The lack of diversity and knowledge of Shiraz clones was noted in the panel discussion on Shiraz clones.
With a number of relatively new imported clones now available, the general comments were that this is an exciting time to observe how these will perform especially in regions that have great potential for producing high quality Shiraz.
Wine tasting
The final session of the forum consisted of a wine tasting of clones of Chardonnay, Cabernet Sauvignon, Merlot, Shiraz and Tempranillo.
The first bracket included Chardonnay clones 76, 95, 96, 277 and Gingin.
These 2017 Margaret River wines were from the DPIRD trial assessing the impact of climate change of clonal performance.
Discussion after this bracket showed a heavy preference to the Gingin clone followed by 95.
The Tempranillo bracket consisted of clones 32, 98, 261, 306 and 326 from a Margaret River producer in 2017.
Surveying the tasters found no clone was a clear favourite with 29% of the tasters preferring clone 326, 24% preferred clone 98, clones 32 and 306 both scoring 18% of the preferences and 12% favouring clone 261.
The Shiraz (2018) bracket was a unique opportunity to taste wines made from the same parcel of clonal fruit grown at a Frankland River vineyard made at the DPIRD lab and from a commercial winery.
The clones featured are relatively new to the state and include 174 (France), 470 (France) and Waldron (New Zealand).
The commercial winery also included South Australia clone, BVRC12.
Of the DPIRD wines, the majority of the group (70%) preferred the Waldron clone leaving 22% favouring clone 470 and 8% clone 174.
Waldron received the highest preference of the commercially made clones with 50% of the group giving their preference. Clones 174, BVRC12 and 470 received 36%, 8% and 6% of the preference respectively.
The bracket of Cabernet (2018) included two Margaret River producers, one from Wallcliffe and the other Wilyabrup.
The Wallcliffe clones included 125 and 337, the group overwhelmingly preferred 337 as 125 was described as showing herbaceous characters, where 337 showed greater fruit characters.
The Wilyabrup clones included 191, 337 and Houghton selection of which was the most preferred clone at 64%. Clone 337 scored 31% of the preference votes while 5% preferred 191.
The last bracket of the tasting involved two Merlot (2018) clones from a Margaret River producer. The group heavily favoured clone 181 as it attracted 81% of the preference vote while the other clone, Q45-14 received 19% of the group's preference.
For more information regarding the forum please contact Richard Fennessy, Research Officer on +61(0)8 9780 6219
Using smart phone apps to strengthen biosecurity
As part of a four year project, with support from Royalties for Regions, the Department of Primary Industries and Regional Development (DPIRD), developed and tested the use of mobile apps to help strengthen biosecurity for the viticulture industry in Western Australia.
MyPestGuide Grapes was developed to be an on-the-spot identification guide that also provided some background information and management tips on potential pest organisms of grapes.
The app is available for iOS and Android mobile operating platforms as well as online.  MyPestGuide Grapes app has been downloaded by over 4200 users across the two platforms.
MyPestGuide Reporter was developed to provide an easy system for reporting all plant pests.
The system allows for up to four images, along with descriptive text and a GPS location tag, to be captured with the report.
MyPestGuide Reporter can be accessed from within MyPestGuide Grapes or operated independently.
The app is available for iOS and Android mobile operating platforms as well as online. MyPestGuide Reporter app has been downloaded by over 15 500 potential users across the two platforms.
There have been over 47 000 reports submitted by over 5300 unique users.
The number of reports of pest issues on grapevines submitted to MyPestGuide has increased annually since the release of MyPestGuide Reporter and MyPestGuide Grapes, from 17 in season 2015/16 to 35 in season 2017/18, with a total of 85 reports.
While the number of reports of pests on grapes submitted to MyPestGuide has been modest, there have been an overall substantial number of reports submitted to MyPestGuide.
There have been no reports of previously unreported pests of significance to the grape industry in WA during the project period, however MyPestGuide assisted in identifying 16 pests that were either new records to WA or demonstrated an increased range. This provides an indication as to the potential of MyPestGuide to provide biosecurity benefit to the viticulture industry in WA if efforts continue to encourage uptake and reporting.
More details are available in the full report available online via the 'e-surveillance for pests and diseases in the WA grape industry' webpage.
It is recommended that the department negotiate with the viticulture industry to continue to maintain MyPestGuide Grapes and develop targeted promotional activities to continue to increase the number of reports submitted of pests on grapes.
For more information contact Alec McCarthy, Development Officer on +61(0)8 9780 6273
Export market development opportunities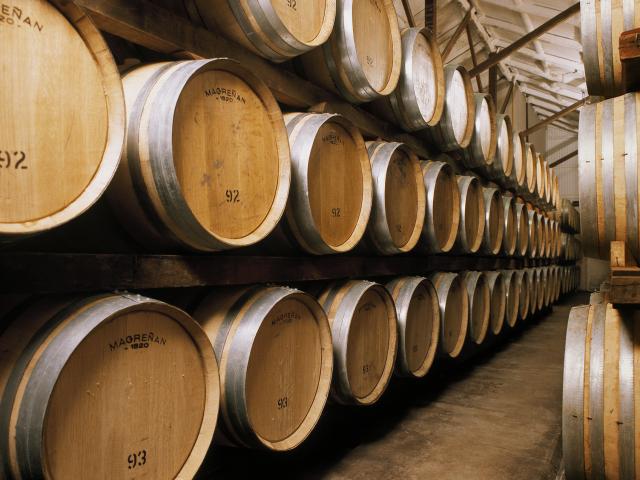 The value of Western Australian wine exports have increased by an average of 12% per annum over the last three years to reach nearly $50 million in 2017. 
This is a great result and very positive turnaround on the previous five years when exports declined because of the Global Financial Crisis, high Australian dollar, oversupply, fierce competition and the austerity measures in China - our major export market.
Recent work by Wine Australia and the Department of Primary Industries and Regional Development indicates there are significant growth opportunities for WA premium wines in China, USA and Asia.
The following table summarises the growth opportunities for WA regional wines in the USA and China markets by city/region, channel, wine variety/style, and consumer segment.
USA is the world's biggest wine market and most profitable for fine wine producers globally. China is the world's fastest growing wine market and WA's largest export market.
Market opportunities for wine in the USA and China
Targeted opportunities
USA
China
Consumption 2015
$42 billion
$23.3 billion
Growth to 2020
$4.7 billion
$11.4 billion
Imports in 2016
$7.1 billion
$3.2 billion

Import growth

(five year compound annual growth rate)

9%
15%
Regions/Cities (% share)

New York (7.4%)

California (15.5%)

Texas (6.3%)

Florida (8%)

Shanghai

Beijing

Shenzhen

Guangzhou

Chengdu

Channels (% share by value)

On-premise (53%)

Off-premise (47%)

Direct to consumer (30% in California)

Specialty wine stores

Online

Consumers (% spend)

Millennials (28%)

GenX (33%)

Baby Boomers (27%)

18-24 year olds

Top selling varieties

(% share by value)

Chardonnay (18%)

Cabernet Sauvignon (15%)

Pinot Noir (10%)

Sauvignon Blanc (7%)

Riesling (4%)

Shiraz (<1%)

Cabernet Sauvignon

Shiraz

Price ($FOB)
$120-$180 per case
$90-$120 per case
Competitors
USA, Italy, France, New Zealand
France, Italy
The WA industry has identified that exports are profitable and increasing exports would lead to better domestic market prices.
The industry's strategic plan 2014-2024 has a goal to double the value of exports to $100 million in the next four years. The department is keen to partner with industry to achieve this goal, and help boost jobs and regional economies.
WA's diverse and innovative wine industry is gaining international recognition for its regional fine wines. However, as an industry, WA is underperforming relative to peer regions and states in Australia and internationally.
WA exports 12% of production at average price $10 per litre (FOB) and Margaret River 15% at $11 per litre.  Compare this to Barossa Valley which exports 30% of production at $15 per litre, and New Zealand 64% of production at $10 per litre.
WA exports to over 60 countries.  China accounts for 36% of export value, UK 12%, USA 10%, Singapore 8% and Hong Kong 7%.
Australia's wine exports are booming, growing to $2.6 billion in 2017. Although WA represents 5% of Australia's wine production and 12% by value, WA accounts for only 2% of the exports.
China is driving Australian wine exports, which grew 63% to nearly $850 million in 2017. WA exports to China grew by 35% to $18 million.
The department has been working with the industry to identify what is needed to be more successful in exports.
Five key challenges to export growth were identified:
Critical mass to achieve clear regional brand recognition  
Focusing on fewer key markets for more effective use of limited marketing resources
Better, more direct distribution channels
Simplifying access to export information and services for aspiring exporters
Improve product quality and sustainability credentials for the future
The department has co-invested in the WA Wine Industry's International Marketing Programme (IMP) over the last eight years.
The IMP has been successful in promoting WA regional wines in a range of Asian markets through in-market and in-bound programs, and in promoting regional co-operation.
The department envisages that a new export partnership with industry would be more targeted, focusing on key growth markets, and a collaborative effort by willing producers.
The new amalgamated department has resources that work across the whole wine value chain from grape and wine production, supply chain development, market development, wine tourism development, marketing and promotion, and distribution and sales; offering a range of practical services.
The department is looking at how these resources can work together with industry to grow wine exports and help develop WA's renowned wine regions.
For further information please contact Glynn Ward, Senior Research Officer on +61 (0)8 9368 3568
ChemClear coming to WA
ChemClear's next agvet chemical collection is scheduled for Western Australia.
Vineyards are encouraged to register their unwanted chemicals by 31 August for safe and responsible disposal.

This year's collection is one with a difference, ChemClear have teamed up with MobileMuster so waste holders can drop off old mobiles and accessories at the same time as their registered chemicals.

A collection has been scheduled for Western Australia in October 2018 and chemical users have until 31 August to register their unwanted chemicals.

Western Australians have a strong commitment to recycling and keeping their land and waterways safe for future generations.
Bookings are essential via the ChemClear hotline on 1800 008 182 or online registration portal.
Future events
Kick the Dirt Viti Meeting - Navigation App
Oli Madgett is a grape grower from McLaren Vale and an app developer in his former life.
He has seen the need for an app which can be used for navigation while (i) viewing spatial data such as imagery and soil properties and (ii) differentially applying inputs such as soil amendments, fertilizers and sprays, as well as activities such as mechanical pruning and leaf plucking according to pre-defined zones.
The trial version of the app 'Platfarm' is currently being tested at workshops in various SA wine producing regions.
He invites all interested people to attend his short presentation followed by an in-field demonstration of the app being used on a tablet in a tractor.
Anyone looking for a way to display and use spatial data in the field should be interested in this development.
Oli is looking for feedback on the app and its potential in the vineyard before the final release of the product.
Date: Tuesday 3 July
Time: 9.00am – 11.00am
Venue: Xanadu Wines, 316 Boodjidup Road, Margaret River
Registrations can be made ivia the Try Booking website.
Kick the Dirt Viti Forum
Researcher Chris Penfold from the University of Adelaide will be joining us and will discuss 'vineyard floor management' which includes topics such as undervine weed control, mid row cover cropping and soil health.
Date: Friday 13 July
Time: 9.00am
Venue: Vasse Felix vineyard location TBC.
Registration details available on the Try Booking website.
ASVO Mid-Year Seminar
The mid-year ASVO seminar is held in Mildura every year. This year the seminar program presents the hot topic, 'Front-line pest and disease management for healthy vineyards', offering expert presentations and real case studies from producers to maximise the impact of control efforts and managing vineyard pests and diseases. The dates are 25 to 26 July 2018.
The seminar proceedings will be live-streamed to smaller, more intimate gatherings in three regions, including Margaret River.
Date: Wednesday 25 & Thursday 26 July 2018
Venue: Margaret River Education Campus, 272 Bussell Highway, Margaret River.
Details regarding the program and registration can be found on the ASVO website.