Future events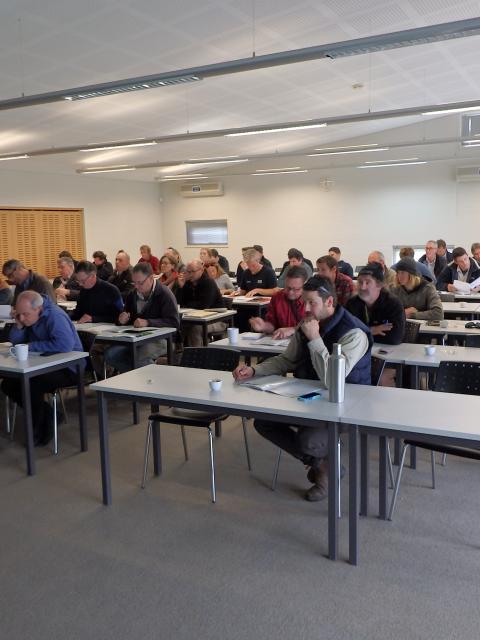 Kick the Dirt Viti Meeting - Navigation App
Oli Madgett is a grape grower from McLaren Vale and an app developer in his former life.
He has seen the need for an app which can be used for navigation while (i) viewing spatial data such as imagery and soil properties and (ii) differentially applying inputs such as soil amendments, fertilizers and sprays, as well as activities such as mechanical pruning and leaf plucking according to pre-defined zones.
The trial version of the app 'Platfarm' is currently being tested at workshops in various SA wine producing regions.
He invites all interested people to attend his short presentation followed by an in-field demonstration of the app being used on a tablet in a tractor.
Anyone looking for a way to display and use spatial data in the field should be interested in this development.
Oli is looking for feedback on the app and its potential in the vineyard before the final release of the product.
Date: Tuesday 3 July
Time: 9.00am – 11.00am
Venue: Xanadu Wines, 316 Boodjidup Road, Margaret River
Registrations can be made ivia the Try Booking website.
Kick the Dirt Viti Forum
Researcher Chris Penfold from the University of Adelaide will be joining us and will discuss 'vineyard floor management' which includes topics such as undervine weed control, mid row cover cropping and soil health.
Date: Friday 13 July
Time: 9.00am
Venue: Vasse Felix vineyard location TBC.
Registration details available on the Try Booking website.
ASVO Mid-Year Seminar
The mid-year ASVO seminar is held in Mildura every year. This year the seminar program presents the hot topic, 'Front-line pest and disease management for healthy vineyards', offering expert presentations and real case studies from producers to maximise the impact of control efforts and managing vineyard pests and diseases. The dates are 25 to 26 July 2018.
The seminar proceedings will be live-streamed to smaller, more intimate gatherings in three regions, including Margaret River.
Date: Wednesday 25 & Thursday 26 July 2018
Venue: Margaret River Education Campus, 272 Bussell Highway, Margaret River.
Details regarding the program and registration can be found on the ASVO website.