Export market development opportunities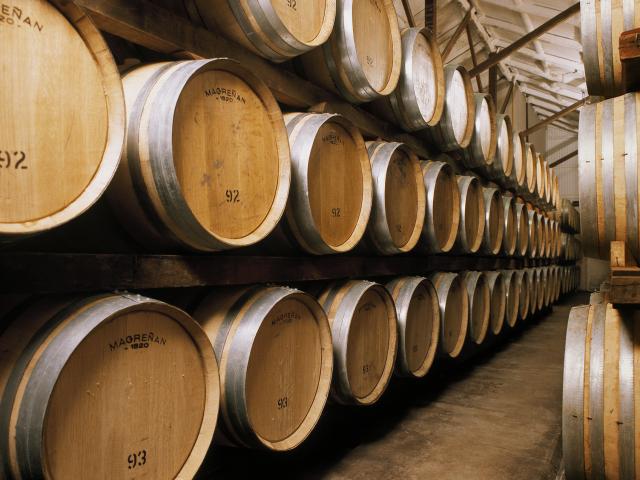 The value of Western Australian wine exports have increased by an average of 12% per annum over the last three years to reach nearly $50 million in 2017. 
This is a great result and very positive turnaround on the previous five years when exports declined because of the Global Financial Crisis, high Australian dollar, oversupply, fierce competition and the austerity measures in China - our major export market.
Recent work by Wine Australia and the Department of Primary Industries and Regional Development indicates there are significant growth opportunities for WA premium wines in China, USA and Asia.
The following table summarises the growth opportunities for WA regional wines in the USA and China markets by city/region, channel, wine variety/style, and consumer segment.
USA is the world's biggest wine market and most profitable for fine wine producers globally. China is the world's fastest growing wine market and WA's largest export market.
Market opportunities for wine in the USA and China
Targeted opportunities
USA
China
Consumption 2015
$42 billion
$23.3 billion
Growth to 2020
$4.7 billion
$11.4 billion
Imports in 2016
$7.1 billion
$3.2 billion

Import growth

(five year compound annual growth rate)

9%
15%
Regions/Cities (% share)

New York (7.4%)

California (15.5%)

Texas (6.3%)

Florida (8%)

Shanghai

Beijing

Shenzhen

Guangzhou

Chengdu

Channels (% share by value)

On-premise (53%)

Off-premise (47%)

Direct to consumer (30% in California)

Specialty wine stores

Online

Consumers (% spend)

Millennials (28%)

GenX (33%)

Baby Boomers (27%)

18-24 year olds

Top selling varieties

(% share by value)

Chardonnay (18%)

Cabernet Sauvignon (15%)

Pinot Noir (10%)

Sauvignon Blanc (7%)

Riesling (4%)

Shiraz (<1%)

Cabernet Sauvignon

Shiraz

Price ($FOB)
$120-$180 per case
$90-$120 per case
Competitors
USA, Italy, France, New Zealand
France, Italy
The WA industry has identified that exports are profitable and increasing exports would lead to better domestic market prices.
The industry's strategic plan 2014-2024 has a goal to double the value of exports to $100 million in the next four years. The department is keen to partner with industry to achieve this goal, and help boost jobs and regional economies.
WA's diverse and innovative wine industry is gaining international recognition for its regional fine wines. However, as an industry, WA is underperforming relative to peer regions and states in Australia and internationally.
WA exports 12% of production at average price $10 per litre (FOB) and Margaret River 15% at $11 per litre.  Compare this to Barossa Valley which exports 30% of production at $15 per litre, and New Zealand 64% of production at $10 per litre.
WA exports to over 60 countries.  China accounts for 36% of export value, UK 12%, USA 10%, Singapore 8% and Hong Kong 7%.
Australia's wine exports are booming, growing to $2.6 billion in 2017. Although WA represents 5% of Australia's wine production and 12% by value, WA accounts for only 2% of the exports.
China is driving Australian wine exports, which grew 63% to nearly $850 million in 2017. WA exports to China grew by 35% to $18 million.
The department has been working with the industry to identify what is needed to be more successful in exports.
Five key challenges to export growth were identified:
Critical mass to achieve clear regional brand recognition  
Focusing on fewer key markets for more effective use of limited marketing resources
Better, more direct distribution channels
Simplifying access to export information and services for aspiring exporters
Improve product quality and sustainability credentials for the future
The department has co-invested in the WA Wine Industry's International Marketing Programme (IMP) over the last eight years.
The IMP has been successful in promoting WA regional wines in a range of Asian markets through in-market and in-bound programs, and in promoting regional co-operation.
The department envisages that a new export partnership with industry would be more targeted, focusing on key growth markets, and a collaborative effort by willing producers.
The new amalgamated department has resources that work across the whole wine value chain from grape and wine production, supply chain development, market development, wine tourism development, marketing and promotion, and distribution and sales; offering a range of practical services.
The department is looking at how these resources can work together with industry to grow wine exports and help develop WA's renowned wine regions.
For further information please contact Glynn Ward, Senior Research Officer on +61 (0)8 9368 3568