Background
Pre-fermentative cold maceration or 'cold soak' is a commonly practiced red winemaking technique. The technique involves inhibiting the onset of fermentation by holding the must at temperatures typically under 15°C for a period of days. During this period, an aqueous extraction, as opposed to the alcoholic extraction, of compounds from the skins occurs.
There is a general perception that a cold soak improves colour, enhances fruit characters and provides complexity to red wines.
Anecdotal evidence suggests that cold soaks are best utilised under certain conditions relating to climate and variety, this study is the first of its kind to examine these two variables concurrently.  
Aim
To investigate the influence of climate and variety on the effectiveness of  cold soaking.
Trial design
In 2013, fruit was selected from vineyards in two distinct Western Australian wine regions, Swan District (hot) and Great Southern (cool). The climates of these can be characterised by mean January temperature (MJT); in 2013 the MJT's of the regions were 24.9°C and 19.7°C respectively.
From each region, 100 kilogram parcels of Shiraz, Cabernet Sauvignon and Merlot were hand harvested.
Each parcel of fruit was split into treatments, 'control' (Ctrl) and 'cold soak' (CS). Each treatment was then divided into three equal lots creating three replicates.
The winemaking process was the same for all treatments except the must of the CS parcels were stored at 4°C for 5 days prior to the commencement of fermentation.
Sensory analysis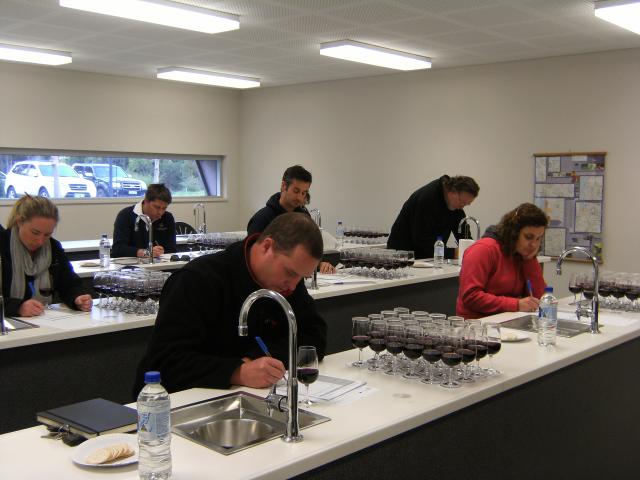 Descriptive sensory analysis was performed at two and at nine months after bottling. Each sensory session was conducted following the same procedure; nine experienced winemakers made up the panel, two replicates were included for each treatment, wines were presented in unique randomised order grouped into regional and variety brackets.
A simple linear regression provided a 5 – 10% level of significance (P < 0.05 – 0.1) for the sensory data.