Brenton Leske
Research Officer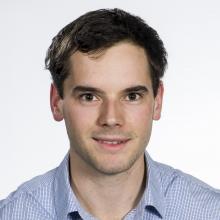 My role in the department
I oversee the research of a DPIRD led and GRDC supported project 'Yield under frost one degree at a time' (DAW00234). I also assist with the WA lead component of 'Screening of frost tolerance in cereals' (GRDC project – UA00161). These projects are part of GRDC's National Frost Initiative and will help provide genetic and management options to growers and industry to reduce the risk of frost in WA and nationally to their businesses.
I am currently on study leave working on my PhD project 'Frost tolerance in wheat' at UWA until mid 2021. This project is supported by Royalties for Regions, GRDC and DPIRD.
My background
I spent almost two decades on a family farm at Cascade, WA and I'm well aquainted with broadarce farming systems in WA.
My research has taken me to cereal growing regions of Northern and Southern NSW and the mid-North and Murray-Mallee in SA.
I have over 4.5 years experience working in agricultural research at DPIRD and UWA.
Projects
Frost tolerance in wheat (PhD project)
Yield under frost one degree at a time (DAW00234)
Screening of frost tolerance in cereals (UA00161)
Key Expertise
Project management, grains research and development, communication, client engagement, wheat physiology and pre-breeding, scientific writing
Qualifications
B Sc. In Agriculture with Honours, University of Western Australia