Food and beverage value-add: a national growth industry
Value-adding by transforming agricultural produce into consumer packaged food is a key industry for Australia - one with tremendous growth potential.
Food and beverage value-adding is a major contributor to the Australian economy, providing more than 247 000 jobs and generating more than $29.1 billion in export value. These jobs represent greater than 29% of the manufacturing sector, making food and beverage production the largest source of employment in Australia.
The food and beverage sector provides opportunities for the growth of producers, regional communities and the broader economy and is a driver for jobs.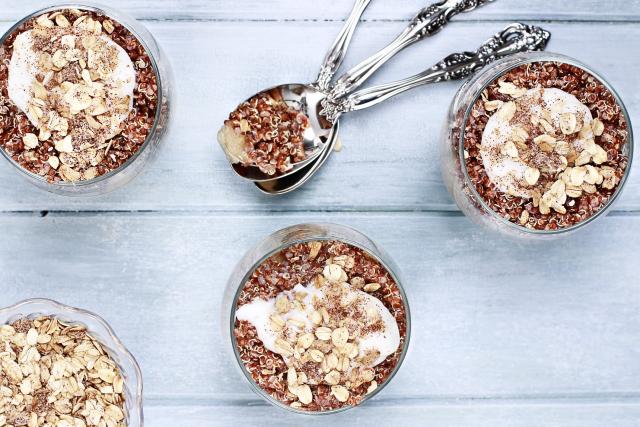 How is Western Australia performing in the value-add sector?
Western Australia has traditionally produced and exported bulk quantities of raw produce.
These ingredients are sent to other countries where they are transformed into products consumers eat and drink.
WA is in a strong position to capitalise on the growing global demand for food. In order to be competitive with other states and wealthy developed countries, WA needs to increase its share of premium, value-added consumer-ready export products.
In 2017–18, WA generated 7% of Australia's annual food and beverage exports; compared to 30% by Victoria, 25% by Queensland and 22% by New South Wales (Australian Food and Grocery Council, Trade Update, 2017-18).
There is an emerging value-added food and beverage sector driving innovation in WA, but it is small, diverse and could benefit from targeted development.
Due to the state's sheer land size and geographic and climatic diversity, premium food and beverage businesses often operate in isolation.
They can face a huge task competing against established international brands and identifying new markets due to constraints such as limited business collaboration opportunities, a lack of market analysis resources, and insufficient regional infrastructure.
The Food Industry Innovation program has been developed to bring premium and value-add food and beverage producers together and help them overcome barriers to growth.
Western Australia's competitive strengths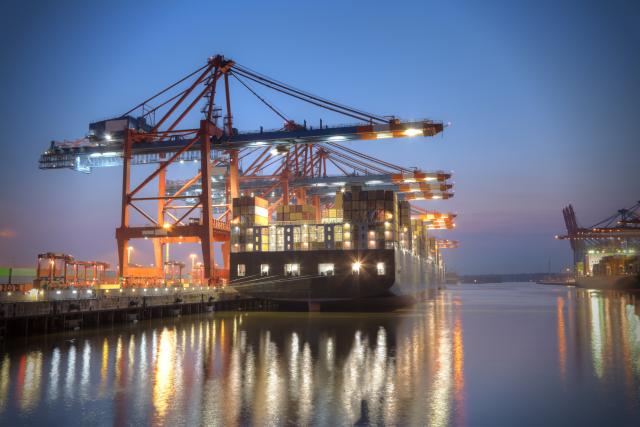 Western Australia's premium food and beverage industry can take advantage of growing global demand by building on a range of competitive strengths:
Environment: The state's pristine, diverse environment and range of climatic conditions put us in a unique position to provide year-round, high-quality food and beverage products for domestic consumption and export.

Quality and safety: An isolated production base from the rest of the world means our world-class biosecurity practices protect us from exotic pests and diseases. We have a reputation as a reliable producer of world-class, premium, clean and safe food and beverages.

Time zone: About 60% of the world's population lives within WA's time zone, making us ideally placed to capitalise on market opportunities. An increasingly wealthy Asia, coupled with rapid worldwide population growth, is creating the demand and buying power needed to focus on growing our capacity and better meeting market demand.

Innovation: We have access to the latest innovations through vibrant national and international science and innovation partnerships, as well as modern infrastructure and sophisticated supply chains.

Culinary tourism:

WA is a gourmet traveller destination because of our exceptional produce, natural beauty and culture - providing an idyllic setting for an all-encompassing, extraordinary tourism experience. 

Taste 2020

is a joint strategy developed by the department in conjunction with Tourism WA. Its purpose is to strengthen WA's position as an internationally recognised destination where you can savour gourmet produce, fresh seafood, premium wines and boutique beverages. The Margaret River Gourmet Escape event showcases WA as a world-class culinary destination, and demonstrates the success of a coordinated approach.
How is the Food Industry Innovation program helping WA premium food and beverage businesses?
The Food Industry Innovation program helps Western Australia's premium food and beverage businesses achieve their growth plans by offering a range of tools and support services to address their needs, gaps and barriers to domestic and international export.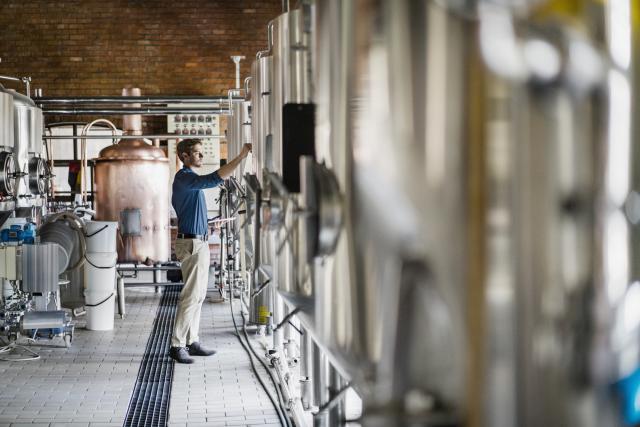 Food Industry Innovation priorities:
Identify and prioritise premium food and beverage trends and high-value, high-growth markets for WA
Identify WA premium food and beverage businesses that are suitable to increase production and/or expand domestically and internationally
Provide targeted assistance to WA premium food and beverage businesses that are actively pursuing growth strategies
Provide assistance to other WA premium food and beverage businesses through knowledge-sharing, skills development and collaboration opportunities
Celebrate WA's premium food and beverage business success stories and raise the profile of the industry globally and domestically.
Food Industry Innovation reports
The Food Industry Innovation program has drawn on expert advice to prioritise areas of focus and support to the Western Australian food and beverage industry.
Read and download key reports on our Food Industry Innovation Reports page.
Tools and support services available:
Some of the targeted resources offered by the Food Industry Innovation program to support your business include:
Learning opportunities
tailored business growth training and workshops
industry networking opportunities
events

study tours

collaboration and knowledge sharing opportunities

past event and seminar resources
Resources
research and market intelligence

access to food industry contacts

links to DPIRD's Agribusiness Food and Trade support team including Asian Market Success, Investment Services and Buy West Eat Best

links to State and commonwealth government service providers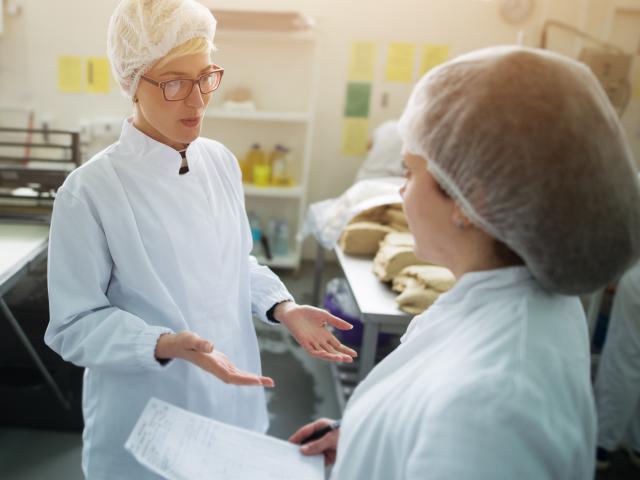 Where is our team located?
The Food Industry Innovation team works out of four locations across metropolitan and regional WA to provide premium food and beverage producers with access to state-wide information, resources and services to help address their business needs and gaps.
Food Industry Innovation staff are located at the Department of Primary Industries and Regional Development offices in Perth, Bunbury, Narrogin and Albany. Refer to the 'Contact information' below for more details.
Subscribe to our eNewsletter 
For more information about how the Food Industry Innovation program and Premium Agrifood Market Opportunity report are helping drive growth within WA's premium food and beverage industry, subscribe to the Food Industry Innovation eNewsletter. 
Each edition features industry news relevant to you, including:
educational and collaborative opportunities
updates on latest market trends and opportunities
tips for growing your business and expanding into domestic and international markets
shared business stories and learnings
Food Industry Innovation activities, resources and partnerships.
Food Industry Innovation brochure
Download a copy of the Food Industry Innovation brochure under 'Documents' in the right-hand menu, for an overview of the WA premium food and beverage industry and the role of the project.
Testimonials
"Craft distilling, although still in its infancy in WA, offers plenty of opportunity. With help from the government through projects like Food Industry Innovation, we could really see micro-distilleries like us expand to the point of being able to sustain a healthy export market. Value-adding opportunities for the agriculture sector in terms of whiskey production are out there. As a craft producer we thrive in a collaborative environment. Industry collaboration is essential to share our business learnings and experiences." - Whipper Snapper chief distiller, James McKeown
"We are always prepared to collaborate across other industries and within our own. We collaborate with people to see if we can come up with industry solutions that are sustainable and beneficial. Collaboration creates critical mass and critical mass is what you need to be successful in export markets." - 2017 Telstra Australian Corporate and Private Award winner: National Telstra Business Women's Awards, Jennie Franceschi
Past events and seminar resources
The following is a list of capability development events and seminars delivered by the Food Industry Innovation program across Western Australia. Where possible and with permission we have provided the resources produced by the service provider.
Please contact the Food Industry Innovation team if you require these resources in an alternative format.
Digital marketing workshops
In collaboration with the Social Media Research Lab, Curtin University School of Management and Marketing
     8 September 2022 - Digital audit of your business' online presence - YouTube link
     15 September 2022 - Leveraging social listening - YouTube link
     21 September 2022 - Design a successful digital  marketing campaign - YouTube link
Resources:
Introduction to sustainable packaging webinar series
In partnership with DPIRD's Food and Beverage Fund project
     10 May 2022 - Challenges for the global packaging industy - YouTube link
     17 May 2022 - Best practice in sustainable packaing - YouTube link
     24 May 2022 - Sustainable packaging branding - YouTube link
     31 May 2022 - Sustainable packaing education and training - YouTube link
     7 June 2022 - Linking industry and government programs and targets - YouTube link
     14 June 2022 - Q&A, packaging supplier directory and next steps - YouTube link
Lean Manufacturing workshop - TXM Lean Solutions
     10 September 2021 - Perth
Partnering for Growth: creating added value in food and beverage supply chains
     22-25 June 2021 - Busselton, Perth and Esperance
Resources:
Global food industry trends and COVID-19 – what do they mean for your business? – Professor David Hughes
     4 June 2020 – webinar
Resources:
WA food and beverage packaging forum
In partnership with the Australian Institute of Food Science and Technology (AIFST) and the Australian Institute of Packaging (AIP)
     30 October 2019
Resources:
Marketing food and beverages in a changing world – John Stanley
     28 February 2019 - Gingin
     19 February 2019 - Geraldton
     7 February 2019 - Denmark (Masterclass)
     21 November 2018 – Katanning
     14 August 2018 - Denmark
Resources:
Embrace the supply chain revolution (Automated warehousing) - GS1 Australia
In partnership with AusIndustry and FIAL
     9 August 2019 - Perth
     10 August 2019 - Margaret River
Prepare for retail buyer meeting: an introduction
     27 May 2019 - Perth
Resources:
Proteins for food and health: sustainable alternatives for future food - CSIRO
In partnership with CSIRO and FIAL
     3 April 2019 - Perth
Market Diversification - Shopability
In partnership with AusIndustry and FIAL
     26 March 2019 - Perth
     27 March 2019 - Busselton
Developing a winning Asian distribution strategy
In partnership with DPIRD's Asian Market Sucess project
     30 November 2018 - South Perth & regional video cast
Resources:
Global food industry trends – what do they mean for your business? – Professor David Hughes
     16 October 2018 – Busselton
     18 October 2018 – Wanneroo
Resources:
E-commerce Masterclass (China and South East Asia)
In partnership with the Chamber of Commerce and Industry of Western Australia.
     28 August 2018 – South Perth & regional video cast
     29 August 2018 – South Perth
Resources:
Accelerate your dairy business growth
In partnership with Dairy Australia.
     7 August 2018 – Albany
Resources:
Premium Food and Beverage Forum Albany
     28 July 2018 - Albany
Resources (YouTube links):
Labelling and Claims Masterclass
     5 July 2018 - Perth
Resources:
Country of origin labelling workshop
     13 April 2018 – South Perth
Resources: