Technology is more important than ever in ensuring our state's agricultural sector remains internationally competitive, because of both widespread technology adoption in competitor markets such as the United States and cheap labour availability in regions such as South America. 
In addition to technology, weather is seen as the most important factor contributing to the success of our agricultural farm businesses. With greater seasonal variability the importance of weather to agricultural production is increasing.
Doppler radar locations
Radar locations identified in a 2014 report commissioned by DAFWA, will be at Newdegate, South Doodlakine and Watheroo, with each providing a maximum range of 200 kilometres.
Radars are scheduled to be installed by June 2017, with the Bureau of Meteorology responsible for the installation and maintenance of the radars at the three sites across the agricultural region.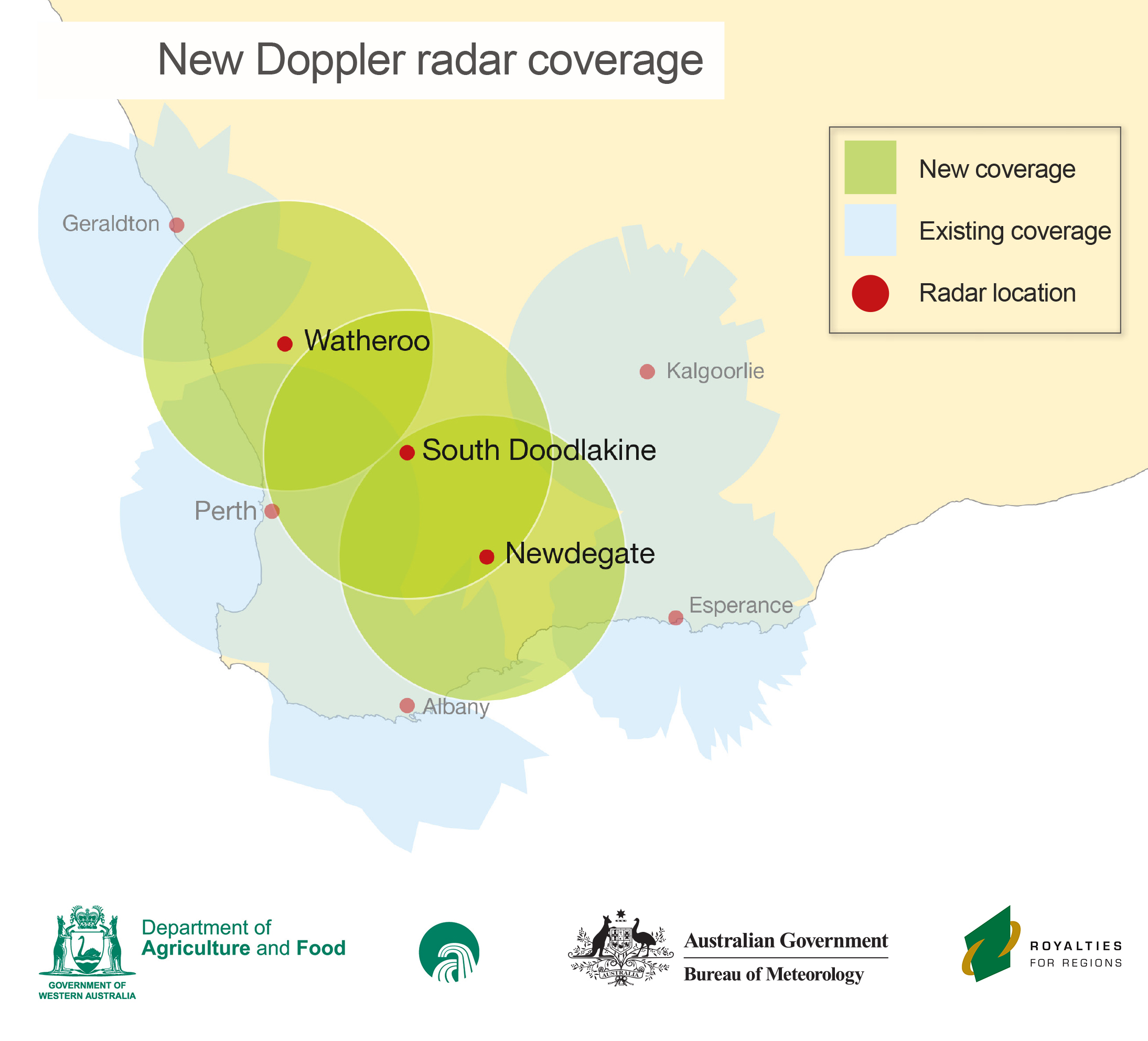 DAFWA is committed to acknowledging the traditional custodians of the land and with guidance from the South West Aboriginal Land and Sea Council, the radars have been given names to reflect Noongar traditions and their function.  
Newdegate - Malkar Waadiny (looking for thunder cloud)
South Doodlakine - Maar Waadiny (looking for cloud)
Watheroo - Maar Warbiny Waadiny (looking for billowing cloud)