Released on:
Wednesday, 4 September 2019 - 9:15am
New provisions for stable fly management now in place for Western Australia are set to curtail breeding of the pest and lower chemical use.
Stable fly (Stomoxys calcitrans) is a serious pest of livestock, particularly horses and cattle, and may affect their wellbeing, including weight loss and loss of productivity in severe outbreaks.
The pest occurs mainly along the coastal plain, north and south of Perth, breeding in decaying vegetable matter, manures, poorly made composts or rotting hay.
The Stable Fly Management Plan 2019 incorporates improvements in management and treatment requirements, following six years of research by the Department of Primary Industries and Regional Development.
Department biosecurity executive director Katherine Clift said the updated plan prescribed measures relating to the use, storage and transport of untreated poultry manure and dealing with fruit and vegetable crop residue.
"Minimising breeding is critical to reducing the impact and spread of this serious pest," Dr Clift said.
"Research by the department indicates 95 to 99 per cent of stable fly may be controlled in commercial vegetable production on sand, by rolling or compacting the topsoil, without chemical use.
"Improvements have been incorporated into the new plan as a result of these key research findings."
The plan applies to the cities of Armadale, Cockburn, Joondalup, Kwinana, Rockingham, Swan and Wanneroo, the shires of Capel, Chittering, Gingin, Harvey, Kalamunda, Serpentine-Jarrahdale and part of the Shire of Murray.
Department development officer Don Telfer said burying vegetable crop waste after harvest to a depth of 300mm with a stone burier or a mouldboard plough, then compacting the soil surface with a roller, was a quick control option which could reduce pesticide use and improve business profitability.
"The soil inversion practice also enables the land to be cultivated more frequently, making the land more productive and profitable," he said.
"In addition, the plan covers methods for poultry manure which allows producers to compost manure directly or lightly spread on the ground with prior approval given by the respective Shire."
The community also plays a key role in limiting potential stable fly breeding environments by removing waste feedstuffs, poorly made compost, piled lawn clippings and unused vegetable feed.
The Management Plan was developed by the Stable Fly Regulatory Reference Group. The group includes representatives across beef, horse, feedlot, pig, poultry, vegetable and composting industries, the Stable Fly Action Group, Landcare and Bullsbrook Ratepayers Association, affected Local Government Authorities and the WA Local Government Association.
For more information visit agric.wa.gov.au/stablefly [1]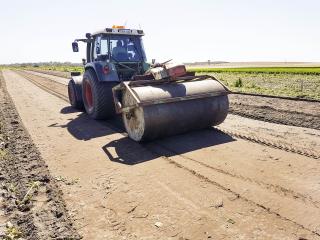 [2]
[3]
Media contacts:
Jodie Thomson/Lisa Bertram, media liaison              +61 (0)8 9368 3937