DPIRD winemaking trials for 2021
With the 2021 harvest fast approaching, the DPIRD team is finalising plans for a number of winemaking trials across a number of regions.
The following provides an early insight into the planned trials for 2021.
Demonstrating how clonal selection can influence Cabernet Sauvignon wine quality      
In 2019, a Wine Australia funded initiative saw the establishment of a Margaret River trial block of Cabernet Sauvignon clones situated on a commercial vineyard. The trial includes clones G9V3, Roche 9-7, CW44, SA125, Roche 5-7, 337, 191, Roche 5-2, SA126, LC10, Roche 20-4 and LC84. These 12 clones have been grafted onto mature Cabernet Sauvignon vines (clone SA126) and will be utilised in a future national trial with similar sites established in Barossa and Limestone Coast wine regions in South Australia.
Wine Australia Regional Program funds via Wines of WA will be used to make small-lot wines from these newly grafted clones which will be presented at wine tasting workshops in the latter half of 2021. The wines will provide an early insight into clonal differences in wine attributes, vine performance will be assessed in the following years as the vines mature.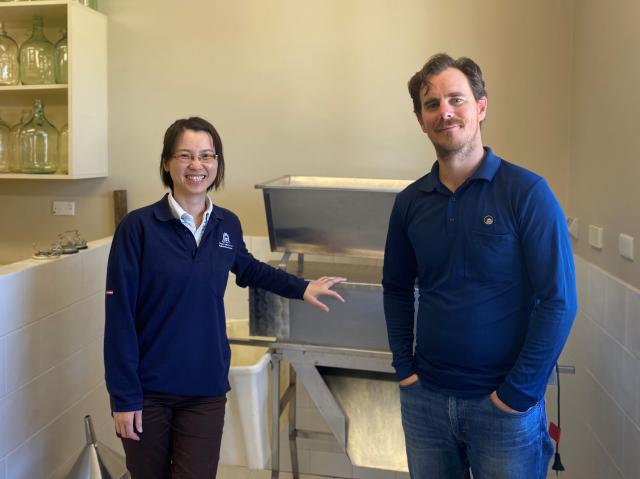 Demonstrating Chardonnay winemaking treatments
Inspired by the work presented by the AWRI with Adelaide Hills Chardonnay, a parcel of Margaret River Chardonnay is earmarked to undergo up to 12 different winemaking treatments. Treatments are still being finalised but those confirmed include picking at different maturities, inoculated vs wild ferment, juice turbidity prior to fermentation, skin contact, low vs high diacetyl malolactic bacteria strains and fermentation temperature. 
Comparing Merlot clones
A Margaret River producer is providing access to three Merlot clones, Q45, 181 and D3V14 to make into small-lot wines. These wines will be presented at a future workshop to taste the difference between the clones so to improve industry knowledge on the performance of these clones grown in local conditions.
Demonstrating the influence of shading Shiraz to mitigate sun exposure
A Frankland River vineyard has been utilising shade cloth to mitigate the effects of sun exposure, to further examine the benefits of this management technique small-lot wines will be made from Shiraz ripened with and without shade cloth covering. These wines will be presented at industry workshops to demonstrate the influence of shading Shiraz on wine quality and attributes.
Contact Richard if you would like further details on these activities.