Research to help protect WA vineyards against exotic stink bug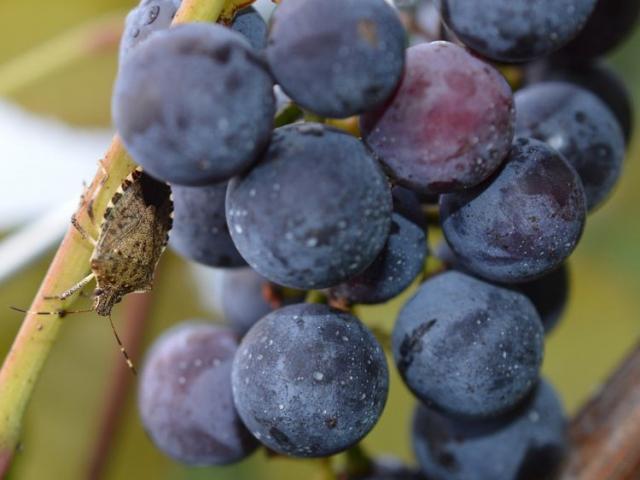 Researchers are looking for collaboration with winemakers to develop a cost benefit analysis for Brown Marmorated Stink Bug (BMSB).
The cost benefit analysis will inform Western Australian winemakers on the most appropriate and financially viable biosecurity measures with relation to the risk posed by BMSB to their vineyards.
The specific information requested from collaborators includes: production outputs/costs, current biosecurity/pest surveillance methods and costs, and imported equipment such as wine barrels and machinery along with the associated quarantine treatment costs. All data supplied will be confidential and grouped so that the results produced do not allow for individual identification.  
BMSB is an emerging and pressing threat to Australia's biosecurity. BMSB is not established in the country but multiple border detections on freight from Europe, North America and Asia have been made to date. If established, the BMSB could lead to extremely large financial losses and decrease in food production and security in Australia.
For winemakers, the BMSB offers a double threat: it has the potential to decimate vineyards and to taint the flavour profile of wine. Overseas, BMSB infestation has resulted in the use of broad-spectrum insecticides, disrupting integrated pest management and making organic production almost impossible.
This project is led by Murdoch PhD student Hamish McKirdy. Hamish is the 2020 recipient of the Wine Australia Award from the Australian Government's "Science and Innovation Awards for Young People in Agriculture, Fisheries and Forestry". As a result, this project is funded by Wine Australia and involves collaboration between Murdoch University, the Western Australian Department of Primary Industries and Regional Development, the Australian Chief Plant Protection Office and the Centre of Excellence for Biosecurity Risk Analysis.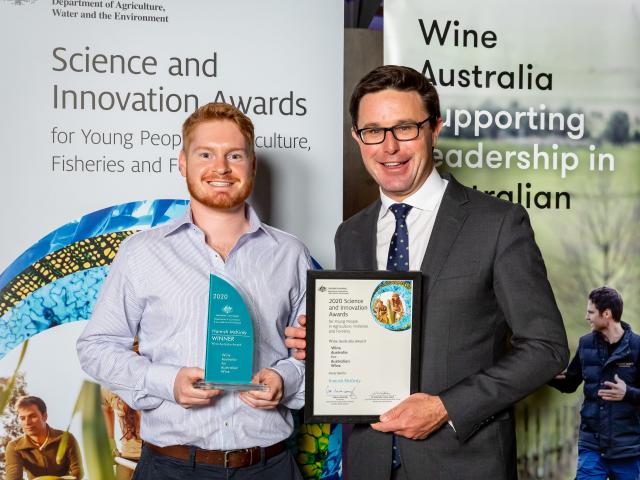 If you are interested in being involved, and would like further information, please contact Hamish McKirdy at Hamish.McKirdy@murdoch.edu.au or on +61 400 781 997.