Avocado project on six-spotted mite may benefit grape growers
A new DPIRD-led project looking at management of six-spotted mite in avocado orchards has recently started. Six-spotted mite, Eotetranychus sexmaculatus (Riley), are also a pest of grapevines in the lower south west. Often natural enemies, such as predatory mites, can keep six-spotted mite numbers in check, however intervention may be required especially in avocado orchards and occasionally in grapes.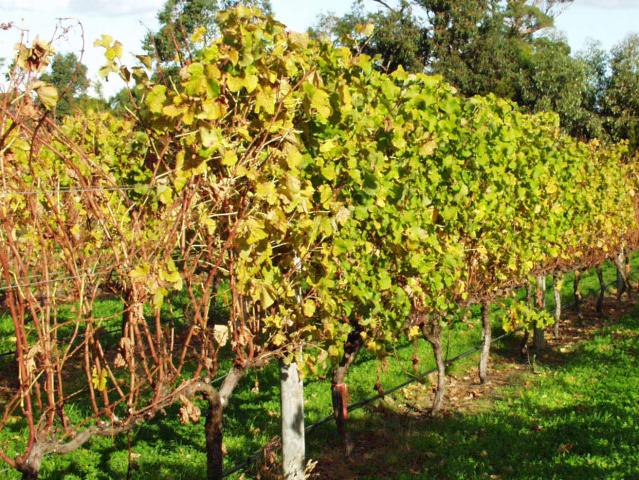 This research project aims to develop an integrated pest management program for six-spotted mite in avocado crops. It includes work on optimising the monitoring methods and timing, determining the possible role of mass reared predatory mites for management and integrating chemical control into a sustainable management program. It is likely a number of these project outcomes will be relevant to the wine grape industry.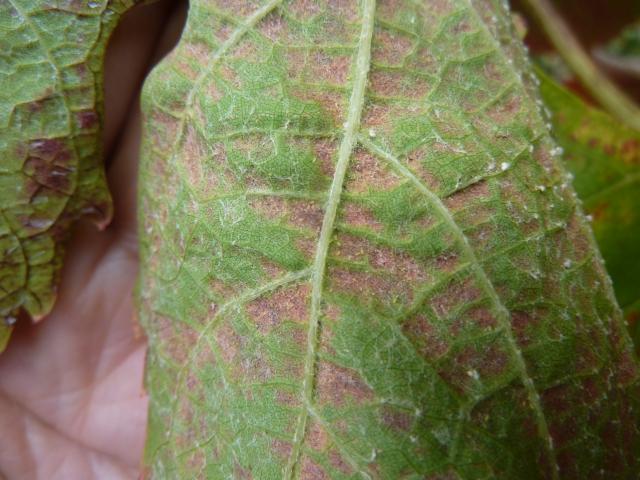 Six-spotted mite feed primarily on the lower surface of leaves, adjacent to leaf veins. The distinctive sign of feeding is discolouration of leaves along either side of the veins and visible from both sides of leaves. The discolouration is yellow on white grape varieties and red on red grape varieties. Higher levels of feeding damage can lead to leaf drop and leaf death, and in heavy infestations result in severe defoliation. This results of infection may delay ripening or failure of grapes to fully ripen and thus reducing quality and yield of the crop.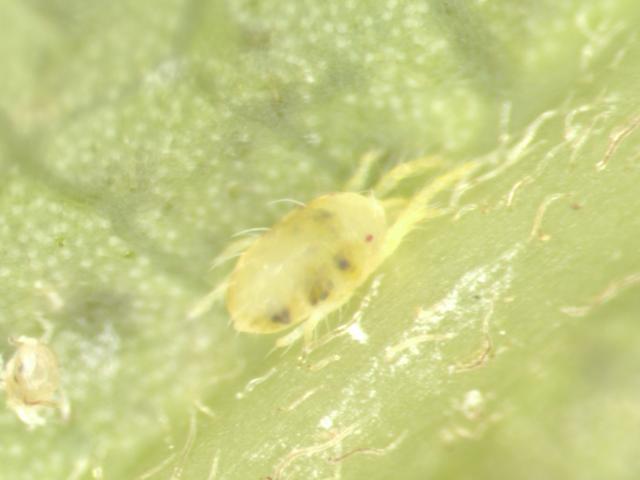 The project is due for completion in the latter half of 2022. If you have any questions about six-spotted mite please contact Manjimup based Research Scientist Alison Mathews, alison.mathews@dpird.wa.gov.au