Lucerne flea activity update
Doodlakine to Meckering
Corrigin
Cadoux to Muntadgin
York to Pingelly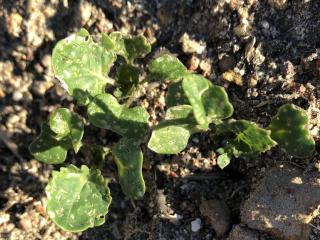 Dan Taylor (DKT Rural Agencies) reports that lucerne flea are out in force and causing damage in canola from Doodlakine to Meckering.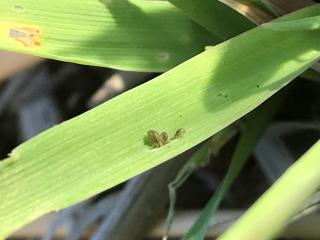 Michael Macpherson (Imtrade) says that lucerne flea are 'hammering' cotyledon stage canola and barley volunteers east of Corrigin. They are also present in medic pastures.
David Stead (Anasazi Agronomy) reports that lucerne flea are active in lupins, and some canola, from Cadoux to Muntadgin and York to Pingelly on relevant soil types.
With many crops still germinating or very young, growers are again reminded to inspect crops for mites and lucerne flea. Whilst crop establishment pests such as aphids and caterpillars require a living host (e.g. green bridge) to survive and carry over onto a new crop, some pests such as mites and lucerne flea hatch from over-summering eggs when the conditions are right regardless of the green bridge. Similar to last year, we have experienced a late break to the season which has caused a late hatching of lucerne flea. Hatchings were triggered by heavy rains earlier in the month. This means that paddocks which received an insecticide weeks ago may be susceptible to damage by lucerne flea. Last year some crops (especially cereal crops) were left unmonitored after sowing and lucerne flea caused high amounts of damage in a short period of time, killing some plants and stunting surviving plant growth.
For more information on lucerne flea, refer to the 2019 PestFax Issue 5 article Be aware of mites and lucerne flea as crops germinate. 
For insecticide information refer to DPIRD's 2019 Autumn/Winter Insecticide Guide.
For more information about diagnosing and managing lucerne flea, refer to DPIRD's Diagnosing lucerne flea page.
For more information on invertebrates in crops and pastures contact Dustin Severtson, Development Officer, Northam on +61 (0)8 9690 2160 or Svetlana Micic, Research Officer, Albany on +61 (0)8 9892 8591.