Residual effect of herbicides on next year's crops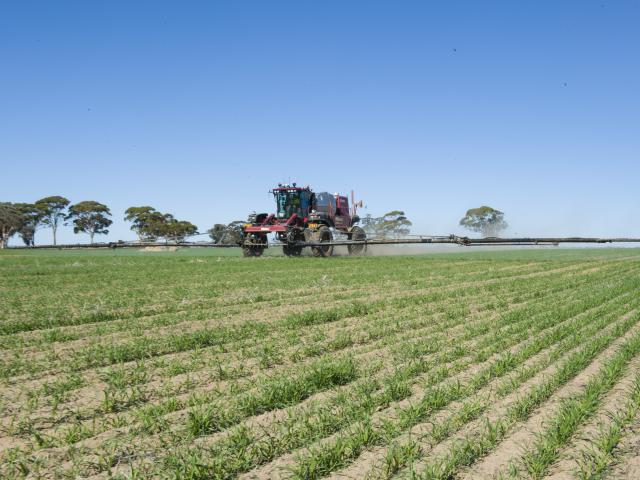 Dry sowing crops is quite common in Western Australia and its success relies on the longevity of soil-applied herbicides for weed control.
However, growers need to be aware that herbicides applied one season may still be active the following season and have a significant effect on next season's crops.
The Department of Primary Industries and Regional Development advises that different soil-active herbicides have a different residual life in soil, with some remaining active longer than others. 
Herbicides are broken down via solar, chemical and/or microbial degradation, with the organic matter content, moisture and temperature of the soil having a big role to play. 
Under dry conditions in areas such as the Shire of Jerramungup, the breakdown of herbicides applied at the start of this current season may be very slow, resulting in significant residues in the soil. 
Moreover, summer rainfall is not necessarily as effective as growing season rainfall in breaking down herbicides, as it needs to be substantial to keep the soil wet for a specified period of time. 
So these possible herbicide residues could affect crop emergence, crop growth or even kill sensitive crops or crop varieties planted next season in rotation. 
The herbicides of most concern from a residual point of view are sulfonylurea (e.g. chlorsulfuron), imidazolinone (e.g. imazapyr, imazethapyr), triazine (e.g. atrazine, simazine, terbuthylazine), or benzamides (e.g. isoxaben). 
The soil pH will have an impact on which herbicides are more likely to persist. 
All other things being equal, sulphonylureas will be more persistent on alkaline soils and imidazolinones on acid soils. 
Triazines are very slightly more persistent on alkaline soils.
Diflufenican damage symptoms have also been reported following recent dry years on canola crops where products such as diflufenican (e.g., Brodal® options) were applied to lupin crops, or diflufenican/MCPA (e.g., Tigrex®) or diflufenican/bromoxynil (e.g., Jaguar®) were applied in wheat crops.
For more detailed information on herbicide residues, on-farm residue testing, cropping options for suspected herbicide residue paddocks, and decay of pre-emergent herbicides in dry soils, please visit the Residual herbicides – carryover and behaviour in dry conditions page on the DPIRD website. 
For more information contact Harmohinder Dhammu, Research Officer, Northam, on  +61 (0)8 9690 2217.