Funding available under new Internet of Things grant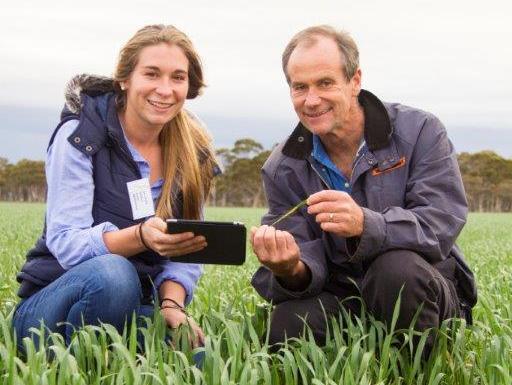 Grower groups and agricultural schools or colleges are encouraged to apply for funding under a new scheme, initiated by the Department of Primary Industries and Regional Development's (DPIRD) eConnected Grainbelt Project.
Applications are now open for the new WA Internet of Things (IoT) DecisionAg Grant Program which will contribute up to $500 000 to establish digital agricultural technology on reference farms throughout WA's Wheatbelt.
State funding under the program will be used to match funds up to a maximum of $45 000 per grower group, or agricultural school or college. This will allow successful applicants to trial on-farm telecommunications network solutions, decision tools and analytic data platforms, essentially assisting growers to make more informed, data-driven decisions.
This new program will address identified issues that remain with regards to 'on-farm connectivity'.
Capital costs for successful recipients may include infrastructure, on-farm equipment, telemetry systems, hardware, software, digital agricultural technologies and related one-off expenses. This can include connected devices utilising on-farm radio networks, ubiquitous WiFi and long-range, low power, wide area networks.
Anyone wishing to find out more is encouraged to get in touch with their local grower group, with details available on the department's website.
Further information is available on the department's website along with  the Guidelines and FAQ sheets. To apply visit the Smartygrants webpage.
Please note that the application period has been extended by two weeks and applications are now due by 4pm on Friday 19 October, 2018.