Alternative wine varieties receive gold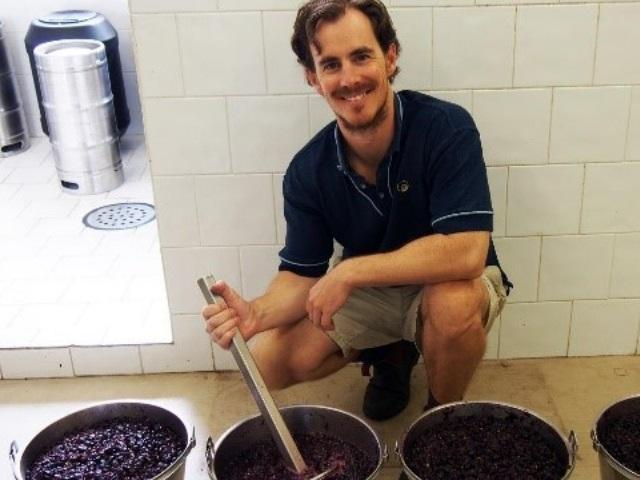 A number of wines made as part of an evaluation project led by the Department of Primary Industries and Regional Development received medals at the 2018 Geographe Wine Show.
The selection of red and white wines, bottled at the department's Bunbury laboratory and made from 22 alternate varieties of grapes grown on a trial block at the Harvey College of Agriculture, received four gold medals, four silver medals and nine bronze.
The wines were made as part of the department's project 'Evaluating and demonstrating alternative varieties', funded by the Wine Australia Regional Program.
Department research officer Richard Fennessy said the Geographe Wine Show offered an opportunity to exhibit and have wines grown in the region benchmarked against industry standards.
By participating in the show the department received valuable independent expert assessment on the qualities of the trial wines and excellent feedback. 
Trial varieties awarded were Arneis (Italy, white), Harslevelu (Hungary, white), Largrein (Italy, red) and  Scheurebe (Germany, white) -  gold medals;   Graciano (Spain, red), Montepulciano (Italy, red), Saperavi (Georgia, red) and Vermentino (Sardinia, white) -  silver medals; and  Carmenere (France, red), Dolcetto (Italy, red), Fer (France, red), Fiano (Italy, white), Pignoletto (Italy, white), Sciacarello (Corsica, red), Late picked Scheurebe (Germany, white) and Tannat (France, red) - bronze medals.
Richard said in 2017 the department entered 15 wines in a separate class in the show, with judges aware that the wines were made from a trial.  Encouraging results were received with three silvers and 11 bronze medals awarded.  On the strength of these results, the department was encouraged to enter the wines in commercial classes in the 2018 awards.
The department acknowledges the Geographe Wine Show for their ongoing support.
Information on the performance of these varieties and the qualities of the wines will be available to WA wine producers through a series of forums and workshops being planned for the later part of the year.
For more information contact Richard Fennessy research officer, on 9780 6219.