New Recognised Biosecurity Groups to add to State's pest defence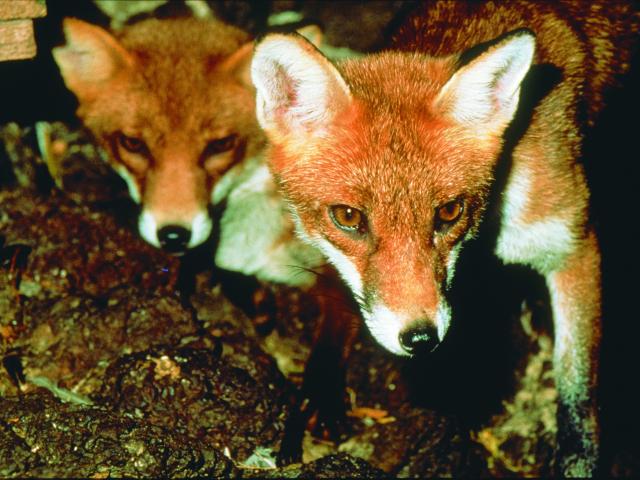 Communities in the South West, Central Wheatbelt and Great Southern will be receiving Declared Pest Rate notices in September for the first time. The rates collected will be matched dollar for dollar by the State Government, and made available to newly established Recognised Biosecurity Groups to coordinate the control of priority declared pests: opening up opportunities for local decisions to be made by local people.
The rates are one facet of a new approach in these areas to the control of widespread and established declared feral animals and weeds, underpinned by the principle of shared responsibility for pest management.
The rates will be received by the five new Recognised Biosecurity Groups (RBG) in the South West Land Division, which will for the first time focus on bringing landholders together to work across fence and shire boundaries in coordinated pest control programs.
Department invasive species Director Victoria Aitken said she recognised that landholders will be asking why they need to pay this rate, and why a RBG has been set up in their area.
"Before understanding the rates, landholders need to understand what an RBG is and why it is needed," Ms Aitken said.
"In the past control programs for widespread feral animals and weeds carried out by government, industry and landholders has been ad-hoc. This has not only led to an inefficient use of resources, but also ineffective control and continuing impacts of declared pests such as rabbits and foxes, and invasive weeds like blackberry and cotton bush.
"There has also been a lack of involvement by all community members, which can be attributed to landholders not being aware that under the Biosecurity and Agriculture Management Act 2007 (BAM Act) they are responsible for controlling declared pests on their own properties."
Ms Aitken said RBGs existed to get everyone involved, and ensure that any involvement is coordinated.
"One of their roles is to educate landholders on their obligations under the BAM Act, and provide them with the skills and opportunities to be involved in collaborative control programs," she said.
"This is achieved through education, community meetings, information workshops and any training needed to increase landholder participation. RBGs can also implement regional control activities that add value to landholder activities, and can create partnerships with industry, government and other organisations to fund and deliver pest control programs."
With improved understanding, it is hoped that pest management will become an accepted part of good property management and the social norm – resulting in voluntary compliance across a large area.
"This resolves a big barrier to participation when there are uncontrolled pests on neighbouring properties. An added benefit is reducing the need to facilitate pest control through fines for non-compliance."
Ms Aitken said coordination provided a chance to pool funding, people, resources and expertise, and achieve maximum benefit for minimal cost. As the new RBGs mature, they will be able to work across boundaries with other RBGs.
"This is where the rates come in. If communities can understand the need for a RBG, they will understand that all of the above cannot be delivered without funding," Ms Aitken said.
"It is also important for landholders to understand that the rates are based on operational plans developed with local landholders. This means that landholders become part of the solution to pest control problems, and that the pests identified as priorities for control reflect the needs and wants of the community."
Ms Aitken said RBGs are a voice representing landholder needs – allowing pest control decisions to be made at the local level by local people.
"We are hoping the new rates will be welcomed by communities given they will always know what the money is being spent on, and for what purpose. The added benefit of raising funds through this system is that under the BAM Act, the State Government will match all rates raised dollar-for-dollar – doubling the amount of funds available for control programs," she said.
For 2018-19, Government has set aside $2.48 million for this purpose. A flat rate or ad valorem rate (based on the unimproved value of the land) is used when determining rates for each RBG area.
Ms Aitken said the existence of RBGs did not mean that DPIRD had stepped away from the control of declared pests.
"While the department expects RBGs to move towards self-reliance, it will continue to support each group," she said.
"RBGs are focused on the management of established declared weeds and feral animals, which allows DPIRD to direct its resources to preventing new incursions of priority pests, and carry out eradication where new incursions occur," Ms Aitken said.
"However, DPIRD remains involved in declared pest management through matching government funds, helping local pest control groups to become recognised, and providing support to these groups with the administrative, governance and community engagement skills needed to operate effectively. This includes sharing expertise on latest research and best practice management."
Overall, the success of a RBG is dependent on effective community engagement. Engagement is needed for landholders to understand the need for coordinated programs, the need for their involvement, development of agreed control priorities, and the need for a Declared Pest Rate to deliver these priorities.
Ms Aitken said only a small amount of funds raised through the rates were spent on administration. Each RBG has an Executive Officer or administrative support, but remaining funds are used for on-ground activities, education and training.
"Through collaboration, coordination and leveraging resources RBGs are playing an important role in meeting the government's goal for a robust biosecurity system in Western Australia – to protect agricultural production and open doors to market access," she said.
"RBGs already operating in the pastoral regions have achieved significant success through the raising of rates, including the reduction of wild dog numbers, other feral animal control, and preventing the spread of weeds such as mesquite and rubbervine."
The five RBGs rating for the first time are the Central Wheatbelt Biosecurity Association, Esperance Biosecurity Association, Southern Biosecurity Group, Peel Harvey Biosecurity Group, and Blackwood Biosecurity Incorporated.
The new groups join the Eastern Wheatbelt RBG, formed in 2015, the five groups established in the pastoral areas and the Carnarvon Growers Association formed to address the eradication of Mediterranean Fruit Fly. 
Meanwhile, the department is continuing to work in the agricultural area with groups considering recognition, that are moving towards a rate in the 2018-2019 financial year. 
More information about RBGs and the Declared Pest Rate can be found on the department's website. This video can also provide an in-depth look at how RBGs operate.