Sheep producers have been urged to take action to ensure good nutrition and husbandry plans are in place to support their flock over summer and optimise production potential in 2019.
Department of Primary Industries and Regional Development veterinary officer Danny Roberts said weaners, as well as rams and ewes destined for joining, required particular attention.
Dr Roberts said it was essential to develop a long term feed budget to provide weaners with adequate nutrition before they started losing weight.
"All Merino weaned lambs, from the lightest to the heaviest, need to achieve a growth rate of 1.5 kilograms per month, from the first day of summer to early winter next season, to ensure good survival rates," he said.
"Weaners will need a supplement, like lupin seed, so they can gain the essential minimum 50 grams per head per day, by consuming seven megajoules per kilogram of dry matter with 12 per cent protein per day."
Weaners also require good animal husbandry, including drenching, vaccinations, selenium and minimising the risk of flystrike.
Careful ewe and ram management in preparation for joining is also recommended to optimise pregnancy rates and reap production rewards.
It is important to ensure both ewes and rams are in optimal health, with good nutrition in place for at least 12 weeks prior to joining.
Dr Roberts said it was more cost effective and efficient to feed early and less, rather than leave it too late and feed more, to maintain condition score in the lead up to joining.
"Rams need to be condition score 3.5 at the start of joining, before rapid weight loss occurs during joining, which will require 500 grams of lupins per day, eight weeks prior to the start to joining, to ensure they are ready to go.
"Feedback from pregnancy scanners over the past three years has shown 15 per cent of ewes in the southern agricultural region failed to conceive, most likely due to poor nutrition and condition over the joining period.
"Ewes should be at least condition score 3 for joining and it's important to ensure their nutrition needs are met so they don't lose condition over joining. 
"To achieve high pregnancy rates in maiden ewes, they need to be at least 80 per cent the live weight of a mature ewe at the start of joining."
Dr Roberts suggested producers consider not mating ewes that were currently condition score 2 or less, to minimise metabolic complications in late pregnancy.
More information on how to optimise marking and joining rates is available on the department's Season 2018 webpage.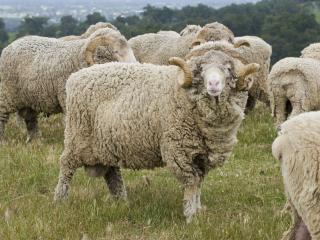 Media contacts:
Jodie Thomson/Megan Broad, media liaison                        
+61 (0)8 9368 3937