Western Australia's enviable biosecurity status and freedom from many serious livestock pests and diseases is backed by a team of veterinary experts at the Department and Primary Industries and Regional Development (DPIRD).
The veterinary-trained specialists work across the State in a broad range of fields including epidemiology, parasitology, pathology, policy, animal welfare and regional field veterinary officers.
DPIRD chief veterinary officer Michelle Rodan said World Veterinary Day (29 April) provided a great opportunity to acknowledge the important contribution of all vets in the Government and private sectors.
"DPIRD's diverse veterinary teams undertake essential work to ensure the optimal health and welfare of all animals including livestock, aquatic and companion animals and wildlife," Dr Rodan said.
"They are responsible for developing animal health policy and programs, and are involved in disease surveillance, agricultural trade, food safety, laboratory research and activities that keep out biosecurity threats and protect access to export markets."
Dr Rodan said the department's field veterinary officers also supported the State's livestock producers to achieve world's best practice in livestock management.
In one of DPIRD's more diverse roles, technical area manager, Aquatic Animal Health Policy, Katie Webb leads a team working on biosecurity policy, which also provides advice on aquaculture and fisheries biosecurity and coordinates disease surveillance within the state.
"We do risk assessment work such as assessing the biosecurity risk of imports and movements of fish, crustaceans or molluscs in WA, and work closely with other agencies nationally on aquatic animal health issues," Dr Webb said.
"The work we do is all aimed at protecting WA's fisheries and aquaculture industries and environment from biosecurity threats, and supporting industry production and trade.
"Working as a vet provides great opportunities to get involved in different types of work, whether it be clinical work, research in animal health or welfare, or policy work across livestock, companion animals or wildlife. 
"It's great that you can have multiple careers within a professional veterinary career."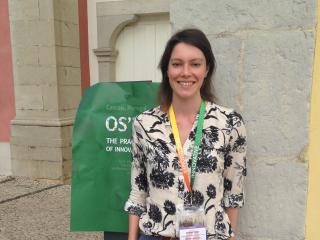 Media contacts: Megan Broad/Donna Coleman, media liaison +61 (0)8 9368 3937