The Department of Primary Industries and Regional Development has expanded its animal welfare team in the regions with the appointment of a senior compliance inspector in Broome.
Sally Peacock took up the northern post in September having previously worked as an animal health officer in Victoria for 19 years. She brings to the role extensive experience identifying and investigating animal welfare and livestock identification matters.
She has joined the department's Livestock Compliance Unit, which employs inspectors in various regional areas such as Kalgoorlie, Albany and Moora, as well as Perth, and carries out inspections of livestock aggregations points and conducts animal welfare investigations.
Mrs Peacock said she was enjoying working in Broome and developing a deeper understanding of the animal industries in the area.
"The environment and livestock in and around Broome are quite different to what I have experienced previously, but many of the welfare considerations are the same," she said.
"Most of the cases I dealt with as an animal health officer in Victoria related to whether animals were fit to load, poor handling in transportation and insufficient food and water. These are universal issues.
"While part of my role is to undertake animal welfare investigations where necessary, I believe that the best way to encourage and achieve positive behaviour is through education.
"For that reason, my focus right now is on developing good working relationships with industry and the community in order to deliver the best animal welfare outcomes."
Amendments to the Animal Welfare Act 2002, the legislation which underpins animal welfare in Western Australia, are currently being progressed as the State seeks to enable adoption of national standards for livestock.     
More information about the department's role in animal welfare is available on the website at agric.wa.gov.au/animalwelfare
To report suspected cruelty to animals, contact the RSPCA on +61 (0)8 9209 9300 or 1300 278 3589 (emergencies only).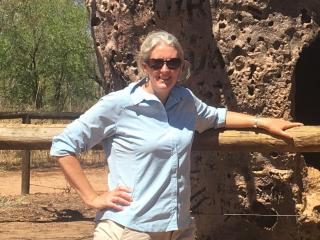 Media contacts: Jodie Thomson/Lisa Bertram, media liaison  +61 (0)8 9368 3937