The State Government is supporting the development of the hemp industry in Western Australia with a number of studies.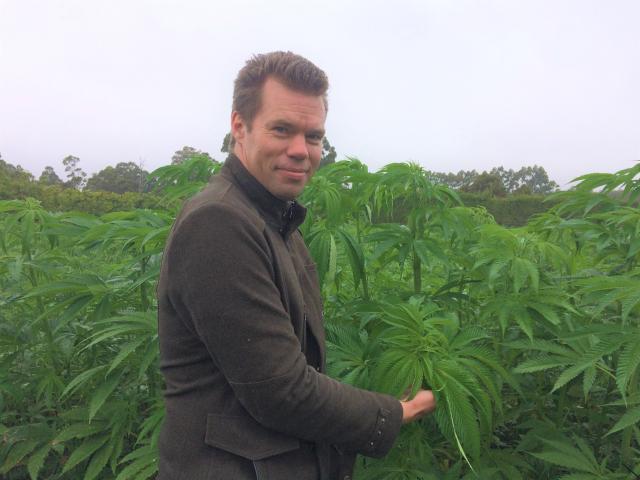 To help encourage industry collaboration, a roundtable discussion on industrial hemp in WA was hosted by the Minister for Agriculture and Food, Hon Alannah MacTiernan MLC in February 2018. The roundtable was attended by 26 hemp growers, processors and researchers from as far afield as the Kimberley and the Great Southern regions.
The Department of Primary Industries and Regional Development (DPIRD) is part of the Management Committee of the Manjimup Agriculture Expansion Project.
DPIRD, in partnership with the Shire of Manjimup, South West Development Commission and Southern Forests Food Council is exploring the feasibility of growing and processing hemp in the Manjimup Region.
The prefeasibility explores the potential for Manjimup to support industrial hemp processing, considering the entire industrial hemp value chain from cultivation, harvest, processing through to the manufacturing of products for specific markets.
A detailed global and national search was conducted into hemp the plant, its history of production, varieties, agronomy, harvest, processing and markets.
The study provides analysis of the area of hemp crop required to support value adding infrastructure for hemp stalks, the maximum carting distance from surrounding regions, the 'best bet' value added stalk products, and potential target markets for these products.
The report has identified the need to establish a governance model for the industry and a report has been commissioned by the South West Development Commission. Consideration is given to the need for Corporate Services and Strategic Implementation, Research and Development, Marketing, Policy and Trade.
Stage two of the hemp processing prefeasibility has been completed and is now available for download. It involves technical and financial modelling of growing hemp in the Manjimup Shire and establishing a processing mill. 
Literature review
Industrial Hemp is an emerging industry in Australia, and much of the research is retained as Intellectual Property by a range of companies.
The Shire of Manjimup and the Department of Primary Industries and Regional Development engaged Strategy Matrix to investigate the prefeasibity of establishing an industrial hemp production and processing centre in the Shire. 
A Literature Review was conducted as part of this study, exploring papers published internationally and in Australia on hemp cultivation, markets for hemp products and processing requirements.
The reports of stage 1 and stage 2 of the prefeasibility and the literature review are now available to download.
A growing opportunity
The South West Development Commission has also commissioned a report 'A Growing Opportunity' which provides a framework for a hemp industry governing body, timelines and resources.
Licences to cultivate, harvest and process industrial hemp
The Department of Primary Industries and Regional Development acts as the Registrar for the Industrial Hemp Act 2004 in Western Australia. This legislation enables licensees to cultivate, harvest and process industrial hemp on a commercial scale.
An Industrial hemp licence is necessary to cultivate, harvest and/or process industrial hemp.  See the webpage Licencing Industrial Hemp Activities in Western Australia for application forms and more information.
Hemp seed for human consumption
Changes to the Food Standards Australia New Zealand Code in November 2017 now permit the sale of food products derived from industrial hemp seed.
This change, allowing hemp seed for human consumption, has sparked renewed interest in industrial hemp production in Western Australia.
The State Government is working to amend the Industrial Hemp Act 2004 to allow hemp to be grown with a tetrahydrocannabinol (THC) content of up to one per cent.  Currently, the Industrial Hemp Act only permits hemp with a THC content below 0.35 per cent.  
Use of industrial hemp as animal feed in Western Australia
Western Australia's reputation for producing high-quality food products is based on our rigorous biosecurity systems that are designed to protect human health and our markets. A key part of our biosecurity system is the legislation designed to prevent residues in livestock and aquaculture products that could affect human health or damage market confidence.
Requirements for animal feed and preventing chemical residues in food-producing animals are contained in WA's Biosecurity and Agriculture Management Act 2007 and Biosecurity and Agriculture Management (Agriculture Standards) Regulations 2013.
Feeding hemp or hemp products to animals is not prohibited under these regulations. However all producers are responsible for ensuring that any animals or animal products they produce do not contain substances that would contaminate food (including any livestock or aquaculture products).
If hemp or hemp products containing tetrahydrocannabinol (THC) or related compounds are fed to animals, the animals may accumulate THC in their fat and detectable levels could transfer to milk or possibly other animal products. There are many factors that may influence the likelihood of this occurring and the area is not currently well understood.
Under WA's Biosecurity and Agriculture Management (Agriculture Standards) Regulations 2013, a contaminant is not allowed to be present in supplied animal products unless Food Standards Australia and New Zealand (FSANZ) has set a safe allowed level (a 'maximum level') for the contaminant and the contaminant does not exceed that level. FSANZ have not set a maximum level for THC in animal products.
It is an offence to supply a contaminated animal or animal product in WA and the Department of Primary Industries and Regional Development (DPIRD) would be obliged to investigate and undertake appropriate compliance actions if a contaminated animal product was suspected or detected.
If animals or animal products containing detectable levels of THC were supplied to markets sensitive to these compounds, this could also have a negative impact on Western Australia's food safety reputation and our trade.
DPIRD is not currently aware of suitable published research on how to feed hemp plants or hemp products that contain THC to food-producing animals in a way that avoids THC transferring into animal products.
Some feeding practices that may be more likely to result in THC transferring into animal products include:
Feeding industrial hemp leaves or flowers, or plants with leaves or flowers attached.
Feeding hemp seed or seed products that contain more than 10mg/kg total THC or where the hemp product comprises more than 20% of the total animals' diet.
All producers in WA are responsible for ensuring that any food-producing animals or animal products they supply do not contain unsafe chemical residues or contaminants. Producers should always assess the risk of residues whenever they intend to feed novel or by‑product feed materials to their animals.
It is also important to avoid exposing livestock to plant chemicals used to treat weeds or pests and always follow any grazing withholding periods (GHP) or other label withholding periods.
For more information about safe feed for livestock in WA, contact DPIRD veterinary officer Dr Katie Webb on email katie.webb@dpird.wa.gov.au, or see the stockfeed regulation and standards webpage.
Hemp industry directory
This contact list is under development. If your organisation should be listed here or you would like to alter/update details, please email industrialhemp@dpird.wa.gov.au or contact Tilwin Westrup, Business Development Manager on +61 (0)8 9780 6165.
Industry organisation
Services
Contacts

Food, Fibre and Land International Group

An Australian "Farm to beyond Farm Gate" agricultural group with innovative agricultural bio-technology utilising microbial mineral biofertilizer and farming systems.

 

Our Vision is to be a major international provider of superior quality food and fibre through the application of a biological – microbial/mineral fertiliser and farming system that delivers greater sustainability and resilience through improved farm gross margins and healthy nutrient dense foods. We are currently growing industrial hemp.

 

International footprint, hemp agronomy, seed

Rob Edkins

Managing Director

M: 0428 926 383

 

Soil Dynamics

 

 

Consultancy/Agronomy

Anthony Quinlan

P.O Box 587

Margaret River WA 6285

M: 0429 107 946

Hemp Homes Australia

We are set up to build sustainable hempcrete homes new and renovations, also grow our own hemp and soon to process. We can grow your own home!

Hemp Construction

Gary Rogers

Director 

M: 0409576458

E: info@hemphomesaustralia.net.au

iHemp WA

Industrial Hemp Western Australia Association Inc. is the peak state industry body for industrial hemp in Western Australia. We are a public not-for-profit incorporated association. Our vision is to establish, develop and support a sustainable and prosperous hemp industry for Western Australia.

Industry Association

Chair - Georgina Wilkinson

M: 0427 576 069

Secretary - David Chick

M: 0427 579 102

Hemp Co

A wholesale/retail hemp business. Specialising in clothing, skincare and food, with 22 years in the hemp industry.

Wholesale/Retail

Director – Georgina Wilkinson

T: 08 97588600

M: 0427 576069

Instagram – mrhempco

Facebook - https://www.facebook.com/margaretriverhempco

HQ & Retail  - – 133 Bussell Highway, Margaret River, WA, 6285

Retail Outlet  - 3 Cantonment Street, Fremantle WA, 6160

HempGro

The first Hemp Co-op in Australia, formed by joining farmers together to create a large space in the new hemp industry.  Aiming to grow across the State with members from the Kimberley to Esperance, HempGro is importing certified seed from France, will conduct trials, and are developing an agronomy package to help all members grow to the highest quality. Future plans include marketing our members' crops and possibly value add with HempGro products.

Grower Cooperative

Gail Stubber

W: HempGro.com.au (under development) 

M: 0449 686 928

 

Mirreco

Council Member of the Australian Sustainable Built Environment Council

(ASBEC) and were runner-up in the prestigious 2017 Australian National

Sustainability Awards

Processing Machines to process an entire hemp plant into separate, individually valuable products -seeds, fibres and the hurd, immediately.

 

Manufacture building panels for residential housing

and commercial structures -structurally sound, easy to produce, off the grid solutions using hemp biomass.

Rich Evans

Chief Executive Officer

M: 0412 163 121

Vasse Valley

We grow hemp for food and have since developed our famous Vasse Valley roasted hemp seed grind and a range of other whole hemp seed products. Our vision is to bring you locally grown and manufactured hemp foods and beverages by working together with local food businesses.

Wholesaler of whole, ground raw and roasted hemp seed

 

 

Chris Blake

M: 0407 163 323

W: vassevalley.com.au

(website under construction)

Ozhemp

We are currently the only supplier of Hempcrete that is CodeMark Certified against the Building Code of Australia (BCA), specifically in relation to the clauses referenced on the CodeMark Certification CM40184. Tradical® Hempcrete is certified suitable for use in all bushfire prone areas (Low to Flame Zone), has achieve a Fire Resistance Level (FRL) of BAL40.

Ozhemp is one of the largest distributor of hemp-based products for both small and large animals. Our hemp animal care products can be found in almost any pet stores Australia-wide.

Building Products, Animal Care Products, Hemp Blocks & SIPs

Donald Khoo

Managing Director

T: 6424 8262

M: 0410 745 118

 

New Earth Living

Our Mission is to;

 create understanding, compassion and solutions for growing impacts,
provide affordable, efficient and healthy homes
integrate passive designs, off-grid and renewable energy systems,
inspire sustainable living practices; Biophilic designs, organic materials and permaculture philosophies
engage with local communities and collaborate with aligned partners 
initiating campaigns on homelessness, community, sustainable living and getting back to nature

Hemp construction, off-grid solutions

Brendan Kelly

Conscious Builder

M: (+61) 400 321 802 

E:  brendan@newearthliving.com.au

S:  www.facebook.com/Building.A.Sustainable.Future/

     www.instagram.com/newearthliving/

Hemp Engineering

A single-source, full-service infrastructure provider that is a uniquely integrated engineering/construction-management company, which specialises in build-to-suit cannabis growing facilities. 
We support 100% the cannabis entrepreneur, acting as an advocacy company for you.

Mission & Vision:
The mission is to heal the world in all the ways that this plant can, as it acts to serve with such a miraculous power on all living beings and technologies, in its service of humankind. The vision is to provide engineering services to all clients in this new dawn of green economy. 

From Soil to Turn-Key self-sustainable solutions, we as your Hemp Engineering Team bring over one century of combined "Hands-on" working knowledge and academic background.

 We can assist you with: - 

Market Studies
Concept Designs
Feasibility
Farm Size
Infrastructure Size
Product Development
Permits
Licensing
Business Plans
Detailed Design
Procurement
Contract Administration
Construction Management and Operations 


Feel free to visit our prototype homeless proposals at: 
www.youtube.com/user/latinoturkmen

 

Ramon Granados, Bsc Civil Engineer

M: +61 449 947 699

Sk: latinoaussie1

S: https://www.facebook.com/HempEngineer/

    https://www.linkedin.com/company/hemp-         engineering/