Canola growers input sought for online survey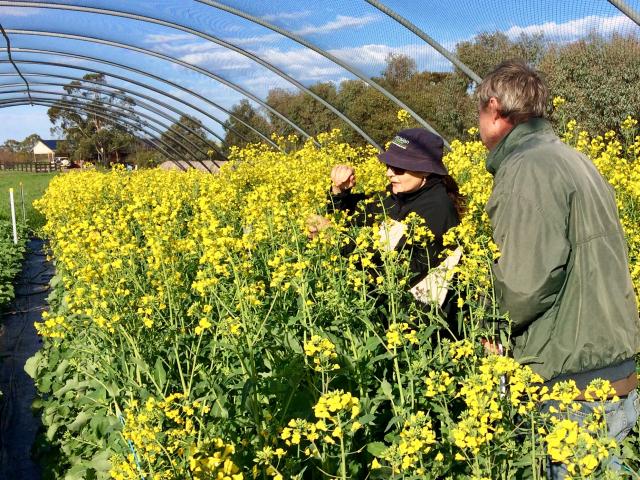 Canola growers are being asked to complete a survey to find out how on-farm canola practices have changed in the last two decades.
The survey will specifically compare practices in the year 2000 with this year, 2018.
Conducted Australia-wide, the survey will inform researchers of how farming practices have changed and how they may influence disease management for the Australian canola industry.
Blackleg is a common and significant disease of canola and pathologists want to know if you have access to sufficient information to help you manage it. All collected data is anonymous.
The survey is targeted at growers but agribusiness and researchers are also encouraged to complete the survey for their clients/growers they are in contact with.
The survey is being conducted by the national canola pathology project that the Department of Primary Industries and Regional Development (DPIRD) is part of, in collaboration with NSW Department Primary Industries, University of Melbourne, Marcroft Grains Pathology, South Australian Research and Development Institute and CSIRO, Canberra. This project is supported by Grains Research Development Corporation.
It is also available in hardcopy or can be completed over the phone by calling one of the DPIRD canola pathology team..
To complete the survey it would be preferable to have the following details for the years 2000 and 2018 at hand, if possible, or answers can be left blank if unknown:
canola varieties grown and areas sown
canola yield, sowing date and flowering date aimed for
row spacing, cultivation, stubble management methods used 
nitrogen, seed dressing and foliar fungicides applied.
Those who complete the survey have the option of receiving a summary of the survey results which should be of great value for future research.
Canola growers and agronomists can now also access the latest canola research to assist them in making decisions about their canola crops for the 2019 season and beyond. Read the article 'New canola publication a valuable reference for growers' to find out more.
For more information contact Ciara Beard, research officer, Geraldton, on 9956 8504, Ravjit Khangura research officer, South Perth, on 9368 3374 or Andrea Hills research officer, Esperance on 9083 1144.