Types of citrus
WA currently produces about 19 000 tonnes of citrus. Most production is sold on the local Perth market, with exports increasing.
Annual production is expected to increase as large plantings come into full production. The projected increase means the WA citrus industry is looking at future export opportunities.
The industry includes navels and Valencia oranges, mandarins, lemons, limes, tangellos and native citrus. The breakdown of the main citrus types grown in WA based on area planted is presented below.
Production regions
WA citrus production regions extend from the South West at Walpole to Kunurrura in the north. Major regions are within a 250km radius of Perth.
Significant areas are near Dandaragan, Gingin and Harvey. Smaller plantings are in Kununurra, Carnarvon, Bindoon, Perth Hills and the South West.
Easy-peel mandarins, and navel and Valencia oranges are the main types grown in southern regions.
New plantings of seedless Valencia oranges and lemons are also building in volume. Further north in Carnarvon, navel oranges and red flesh grapefruit are the main varieties and red flesh grapefruit and limes are grown in Kununurra.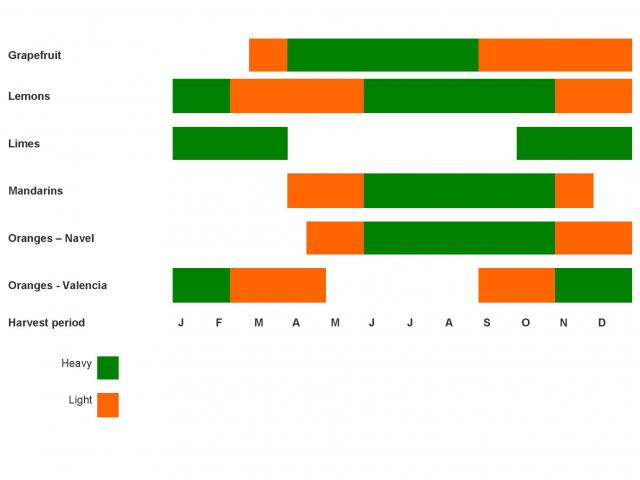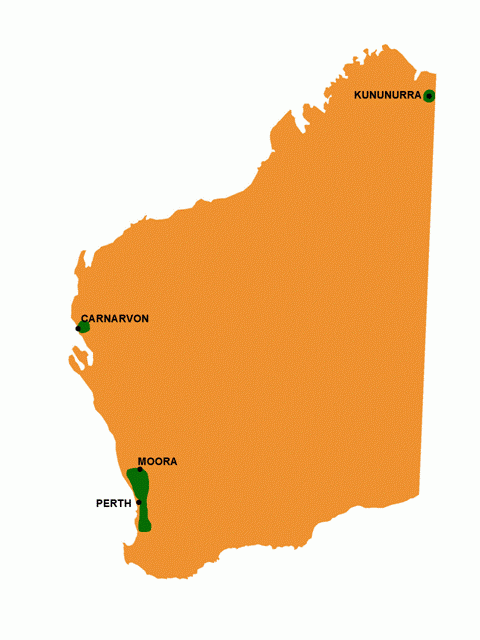 The diversity of production zones and the range of varieties grown mean fresh WA citrus is available throughout the year.
Further information is available on this website on:
The Department of Primary Industries and Regional Development works with Citrus Australia, the national peak body for citrus, the Agricultural Produce Commission in Western Australia, and WA Citrus to support the citrus industry in Western Australia.