Christine Zaicou-Kunesch
Research Officer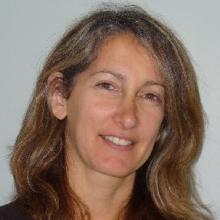 My role in the department
Christine works within the grains research team to determine the most profitable crop rotations and agronomic practices that maintain the long term benefits of soil amelioration while managing risk.
My background
Research and communications focusing on improving grain production and reducing risk factors has been Christine's focus and privilege since beginning work at the department in 1990.
Projects
Tactical wheat agronomy for the west - DAW00249. Co-investment with GRDC
Increasing farming systems profitability and longevity of benefits following soil amelioration DAW1902-006RTX. Co-investment with GRDC
Key Expertise
Grains research, Industry development, project management, communications, people leadership.
Qualifications
Dip Project Management, Central Institute of Technology
Dip of Business (Frontline Management), Modal
BS in Agriculture with Honours, University of Western Australia