Management
Because larvae feed on a wide variety of crop and weed plants, it is important to destroy host crop residues after harvest and control host weeds.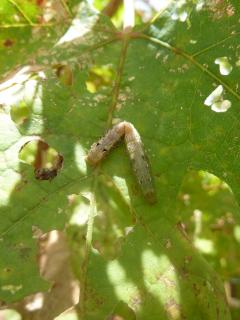 Larvae are attacked by a range of natural enemies—diseases, predators and parasites.
Monitor crops weekly, checking for egg masses, characteristic symptoms of cluster caterpillar lava leaf damage and the larvae themselves.
If 20% or more of plants are infested with larvae, apply an insecticide, preferably one that has minimal impact on natural enemies.
Infestations that start late in the potato crop will have little effect on yield but late infestations in cabbage crops will need to be controlled because the leaf damage will make cabbages unmarketable.
Acknowledgment
Funding for this work to support Indonesian potato farmers and WA seed potato exports was provided by ACIAR (the Australian Centre for International Agricultural Research) and the Department of Primary Industries and Regional Development.